Before there was Will Smith and Jada Pinkett Smith ― just try and imagine, OK? ― the "Fresh Prince of Bel Air" star was married to his now ex-wife, Sheree Fletcher, with whom he shares a son.
Pinkett Smith recently revealed that she began dating the actor before he and Fletcher officially divorced, which has been a sore spot in the family ever since. All these years later, the "Girls Trip" actress is now sitting down with Fletcher for her new web series "Red Table Talk" to have a candid conversation about the challenges of marriage and motherhood they overcame together.
Pinkett Smith said that in hindsight, "because I did not understand marriage, I did not understand divorce ... I probably should have fell back."
"You think?" Fletcher fired back with a smile.
Will Smith and Fletcher's son, Trey Smith, grew up alongside Pinkett Smith's kids, Jaden Smith and Willow Smith ― the children are often pictured at events all together. But Fletcher admitted that initially, she wasn't on board with the idea of one big, happy family.
The former reality TV star said that one of the most difficult moments came when Trey Smith met Pinkett Smith for the first time.
"So Trey comes home and I said, 'How did you like Miss Jada?' He said, 'I really liked her, mommy,'" Fletcher recalled.
Pinkett Smith immediately began to cry, exclaiming, "Oh my God," before Fletcher reached out her hand and thanked her "for loving my baby."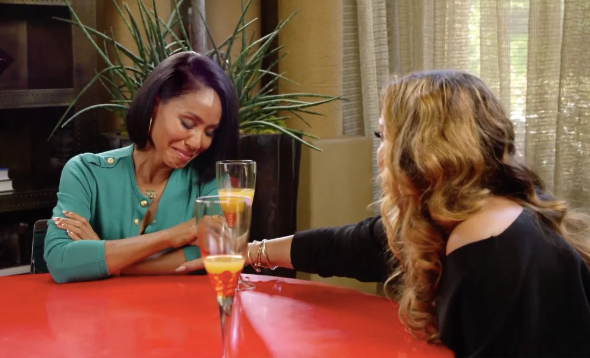 After Smith and Fletcher's divorce was finalized in 1995, the two women eventually overcame their differences and learned to co-parent. Will Smith and Jada Pinkett Smith have now been married for 20 years, while Fletcher wed football player Terrell Fletcher in 2007.
Trey Smith is now a working DJ who performs under the name DJ AcE.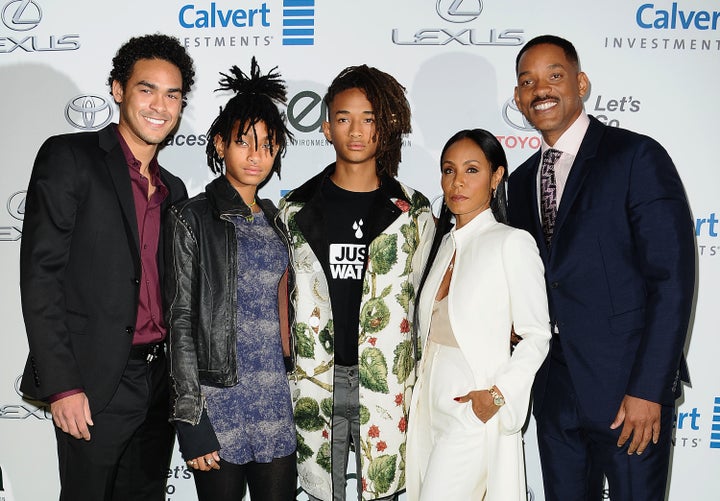 "I would say [Fletcher] has been one of the main people in my life that has forced me to expand in a way that was beyond anything I imagined, and I'm so grateful," Pinkett Smith told her mother, Adrienne Banfield-Jones, and daughter, Willow Smith, after the sit-down. "It has been a hell of a journey."