On Monday's episode, the actress sat down with her mother Adrienne Banfield-Jones, daughter Willow and son Jaden to talk about their family. Eventually, Jada broaches the "heartbreaking" moment when Jaden, as a teenager, asked for emancipation.
"One thing that I've learned, though, is that every child needs something different. At 15 years old, Jaden ― and I remember this day specifically ― it's probably one of the most heartbreaking moments of my life," Jada said. "You got to a point where you told me straight up, you were like, 'Mom, I have to leave here to live my life.'"
Jada added: "I remember thinking to myself, as devastated as I was, I was like, he's right. The time is now. He's 15. It's time for him to leave the house."
She recalled telling her husband they would be "lucky" to have Jaden in the house until he was 16 "because he was so mature" and already working and making movies at the time.
"Being in this lifestyle, in this world is a bubble and he wanted out," Jada said to her mother. "I understood that because I didn't have the bubble. I knew what having my freedom outside the bubble, what I gained from that. I knew the sooner I let him go, the faster he was going to come back."
Jaden explained that he wanted to leave so that he would better appreciate his time with his family. But in 2013, he gave a different answer on "Ellen DeGeneres."
"See, here's the thing that you need to understand: I'm not going anywhere," Jaden told the talk show host. "The thing that people don't get is everything at this house is free! So I can get anything and everything at his house, so I'm going to be there 20, 30 more years."
Seems like everything worked out.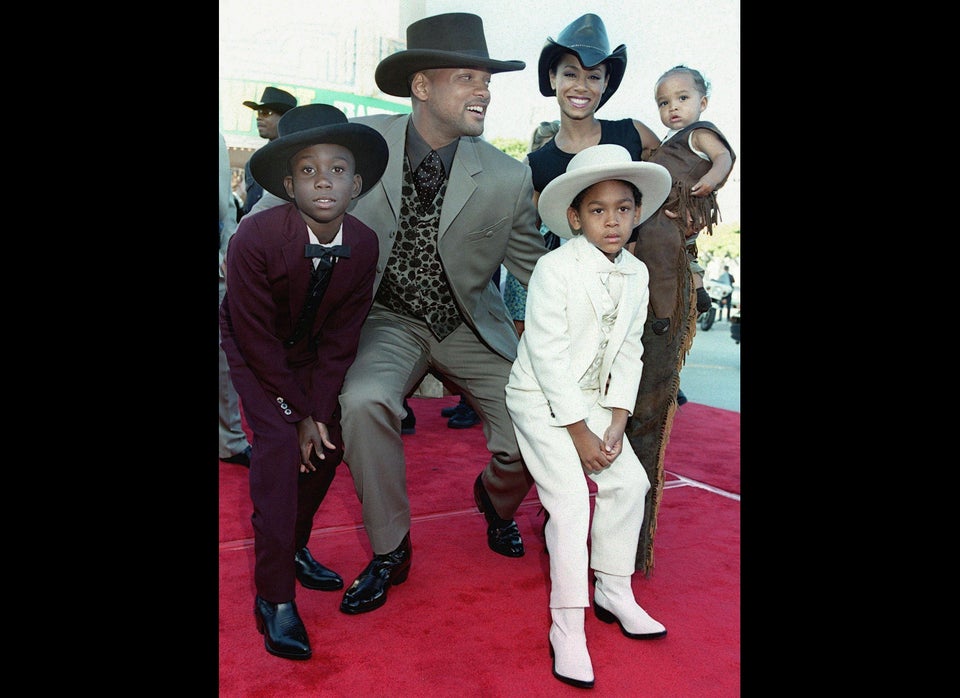 Jaden Smith's Style Evolution