Jada Pinkett Smith has been married to her husband, Will Smith, for more than 20 years ― so it's safe to say she knows a thing or two about marriage.
"I've been watching a lot marriages dissolve around me. It's been really painful. Marriages change," the 46-year-old wrote alongside an otherwise happy family photo on Instagram.
"Sometimes they need to be reimagined and transformed. Sometimes they are simply over ... but either way, I pray that folks going thru this painful transition find the patience and the love within to not throw the 'babies' out with the bath water," she added.
Will Smith said in an interview just a few months ago that since he and Jada Pinkett Smith have been together for so long, they essentially transcend the term "married."
"We don't even say we're married anymore," Smith said on an episode of Tidal's "Rap Radar" podcast in July. "We refer to ourselves as 'life partners,' where you get into that space where you realize you are literally with somebody for the rest of your life."
The 49-year-old added that there are "no deal breakers" in their relationship, either.
"There's nothing she could do ― ever ― nothing would break our relationship. She has my support until death and it feels so good to get to that space," he said.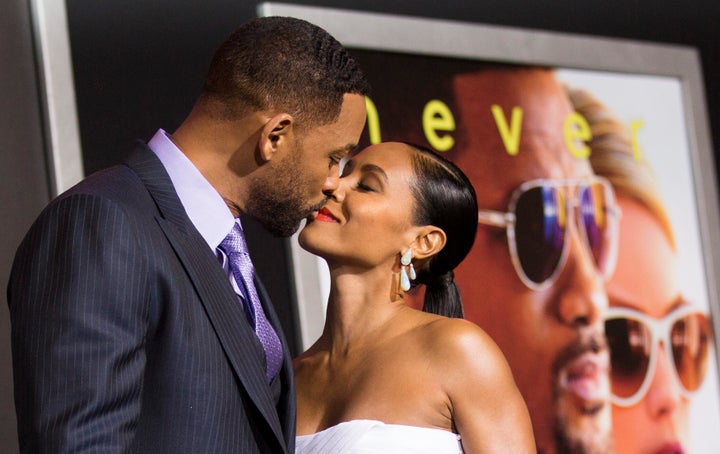 Though the two transcend marriage, there is one major part of their relationship that Pinkett Smith regrets.
The "Girls Trip" actress admitted on her web series, "Red Table Talk" that she wishes she hadn't started dating Smith until his divorce from his first wife, Sheree Fletcher, was finalized. Pinkett Smith told Fletcher this directly in an extremely candid sit-down.
"Because I did not understand marriage, I did not understand divorce ... I probably should have fell back," Pinkett Smith told Fletcher on the show.
"You think?" Fletcher answered.
Luckily, things between the two are all better now. Watch the rest of their interview below: