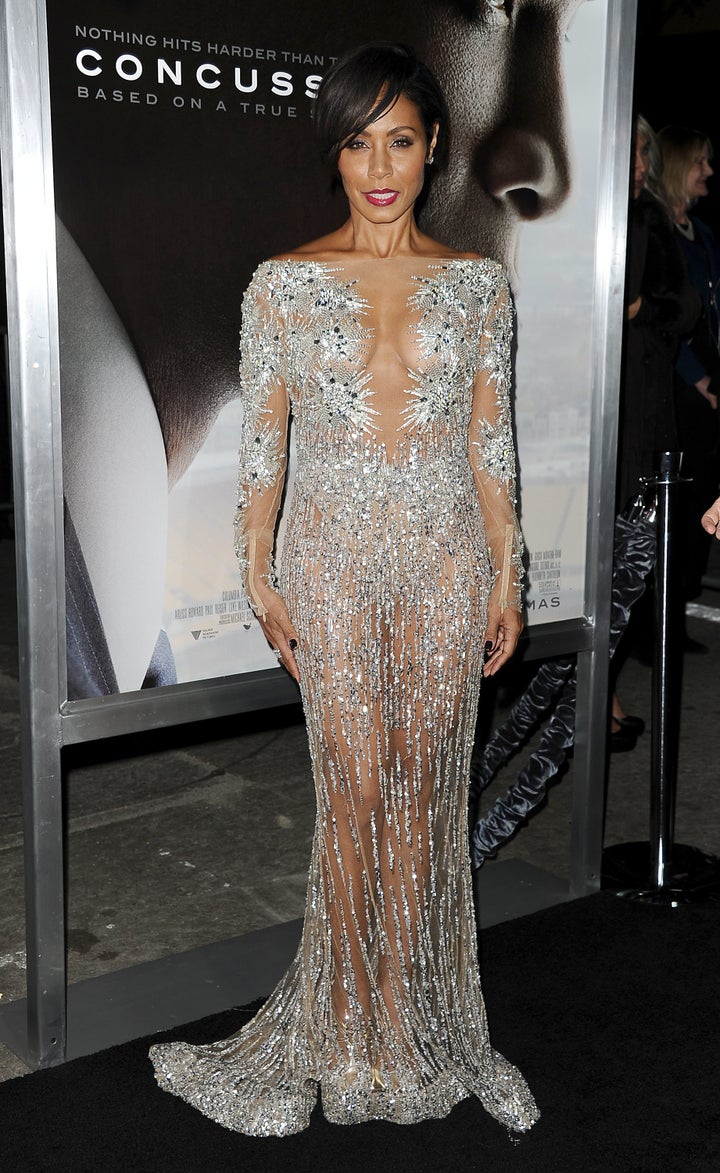 The 44-year-old (yes, really) stepped out for a special screening of husband Will Smith's new film "Concussion" in Los Angeles Monday night, wearing a cross between Beyonce's Met Gala dress, Taylor Swift's tour costumes and the dress she herself wore to the Latin Grammys just days prior.
Paired with a deep berry lip and a side-swept updo, somehow the elaborate, sparkly look works.
Pinkett Smith posed alongside her husband as well as former co-star Vivica A. Fox at the screening, which admittedly brought back some fond "Fresh Prince of Bel Air" memories for us.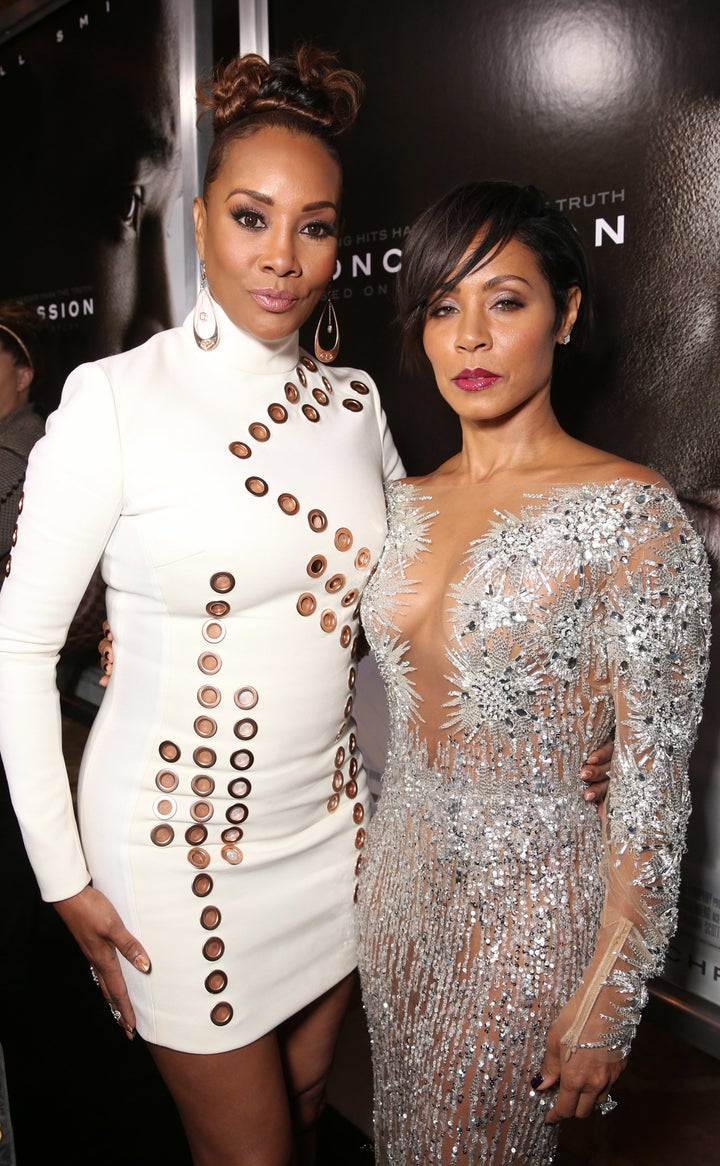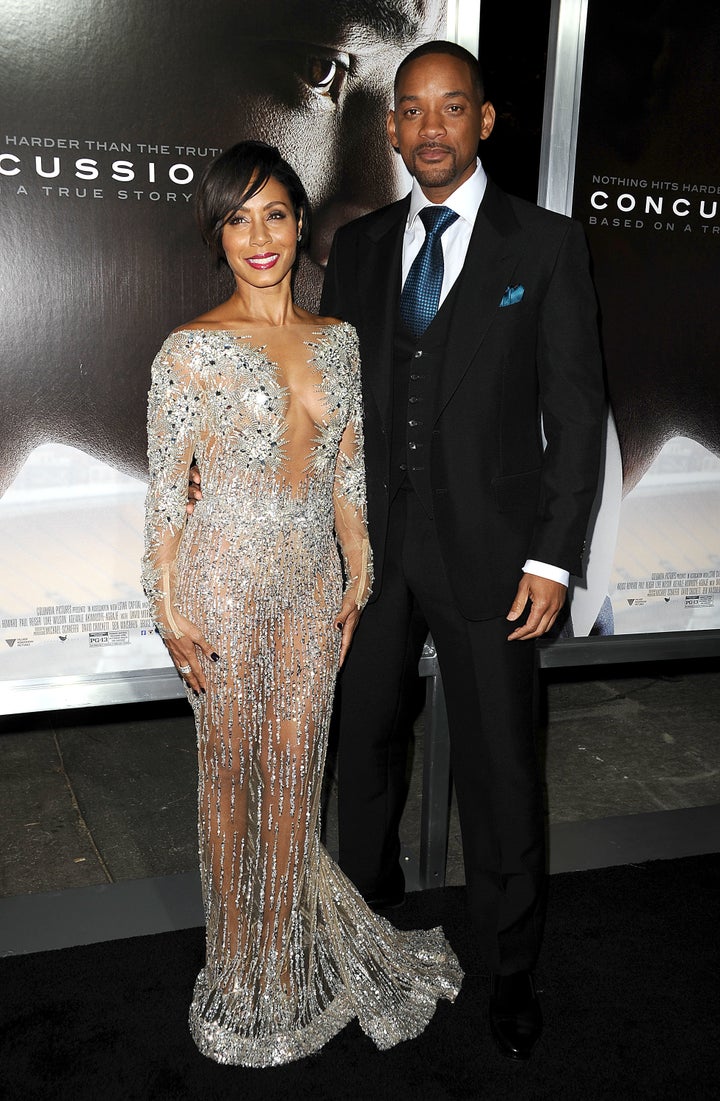 Not your average movie-going attire, eh?