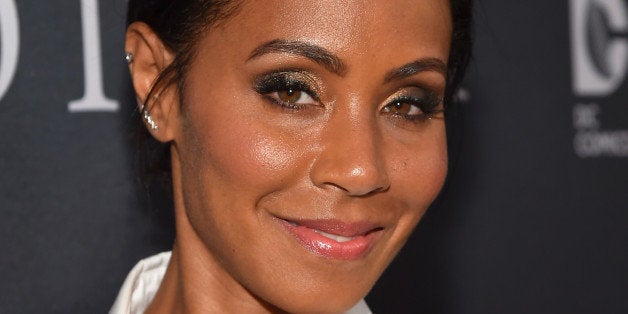 Jada Pinkett-Smith has always been vocal about details surrounding her friendship with the late hip-hop pioneer Tupac Shakur.
During a recent interview on Howard Stern's SiriusXM radio show, the "Hawthorne" actress dished on the reason why the pair's relationship never became intimate.
"You know, it's so funny. Now being older, I have more of an understanding of what that was between us," she said. "When you have two young people that have very strong feelings, but there was no physical chemistry between us at all, and it wasn't even just for me! It was him too. There was a time when I was like, 'Just kiss me! Let's just see how this goes.' And when I tell you it had to be the most disgusting kiss for us both. The only way I can put it is, the higher power just did not want that."
"If Pac and I had any kind of sexual chemistry, we might have killed each other because we were both so passionate," she added. "And you know, we loved deeply. It was hard enough with us just being friends. It was a volatile relationship."
Pinkett-Smith explained how Shakur's 1996 death taught her a valuable life lesson.
"I don't think I was guilty as much as I felt just sadness, for not having the opportunity to tell him that I loved him. But, I know he knew that," she said. "It wasn't the first time that we had had a bad argument and stopped speaking. That was a constant in our relationship. It definitely taught me a lesson, which is life is too short. Do not let disagreements stand in between you and people that you love and care about."
Listen to more of Jada Pinkett Smith's interview below.
BEFORE YOU GO
PHOTO GALLERY
Remembering Tupac Shakur