Jada Pinkett-Smith is also adding her voice to the issue. However, the actress has flipped the script and presents the argument that if the black community wants to see more diversity on mainstream publications, then black magazines should allow white women to pose on their covers.
PHOTO: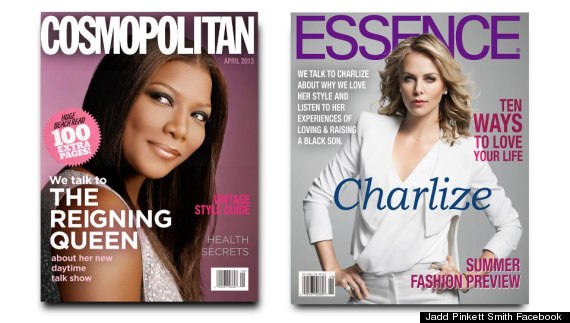 Here is the message that accompanied the photos:
Will there ever be a day in which women will be able to see each other beyond race, class, and culture?

There is a question I want to ask today. I'm asking this question in the spirit of thinking outside of the box in order to open doors to new possibilities. These possibilities may be realistic or unrealistic. I also want to make it clear that there is no finger pointing here. I pose this question with the hope that it opens a discussion about how we can build a community for women based upon us all taking a deeper interest in one another. An interest where skin color, culture, and social class does not create barriers in sharing the commonality of being... women. With love and respect to all parties involved, my question is this...if we ask our white sisters, who tend to be the guardians of the covers of mainstream magazines, to consider women of color to grace these covers, should we not offer the same consideration to white women to grace our covers? Should women extend their power to other women simply because they are women? To my women of color, I am clear we must have something of our own, but is it possible to share in the spirit in which we ask our white sisters to share with us? I don't know the answer and would love to hear your thoughts.
While we appreciate the sentiment of remaining open-minded and the exercise of trying to look past race, it's simply not reality. Magazines like ESSENCE, EBONY and JET were created to celebrate the black community because mainstream magazines rarely did, or didn't at all. And since their inceptions not much has changed.
What do you think of Jada's suggestion? Let us know your thoughts in the comments section below.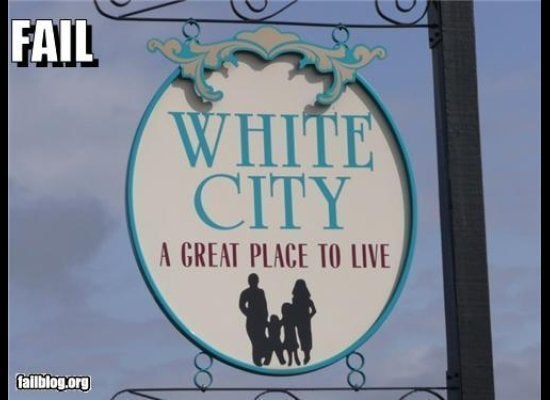 Instances of Accidental Racism