On Monday's "Red Table Talk" episode about domestic abuse, the actress recalled she once brandished a blade to keep an intimidating boyfriend at bay.
"You remember that one incident I had with that one guy that I was dating where I had to pull a knife out on him?" Pinkett Smith said to her mother, Adrienne Banfield-Jones. Banfield-Jones had just recounted the beatings she suffered at the hands of Pinkett Smith's father.
Pinkett Smith, the "Girls Trip" star who's now a mother of two married to actor Will Smith, said her boyfriend at the time had been drinking at a restaurant and got aggressive on the car ride home, prompting her to run into the house upon their arrival.
"I remember jumping in that sweatsuit, grabbing a big old knife from the kitchen and hiding in his son's room," she said in the segment below. "And I'll never forget."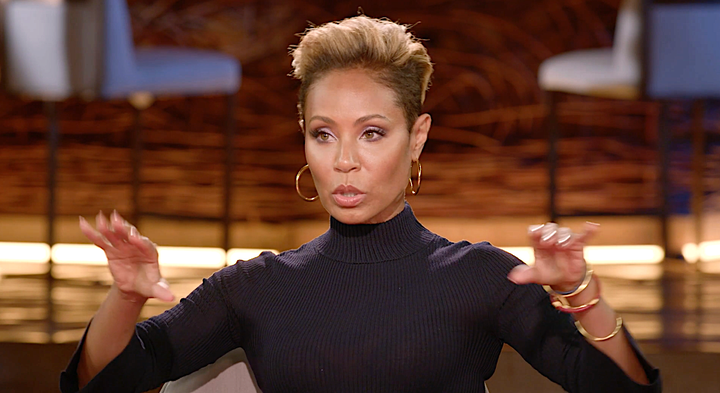 She said the boyfriend entered the back door trying to sneak up on her.
"I heard him," she said. "I came out of his son's bedroom and I was at the bottom of the hallway. I was like, 'Don't come near me.' And he said the quintessential line you hear in movies all the time: 'You think I would hurt you? I would never do that to you.'"
Pinkett Smith recalled that as an aha moment in which she thought, "Oh my God, I'm in trouble."
Pinkett Smith's open sharing continues to lure in millions to her Facebook Live "Red Table Talk" confessionals. In previous episodes, she admitted to racist thoughts about white women ― blondes in particular ― and a past sex addiction.
Watch the latest episode below to find out how the actress used a work offer from director Spike Lee to escape the relationship with the threatening boyfriend. 
REAL LIFE. REAL NEWS. REAL VOICES.
Help us tell more of the stories that matter from voices that too often remain unheard.