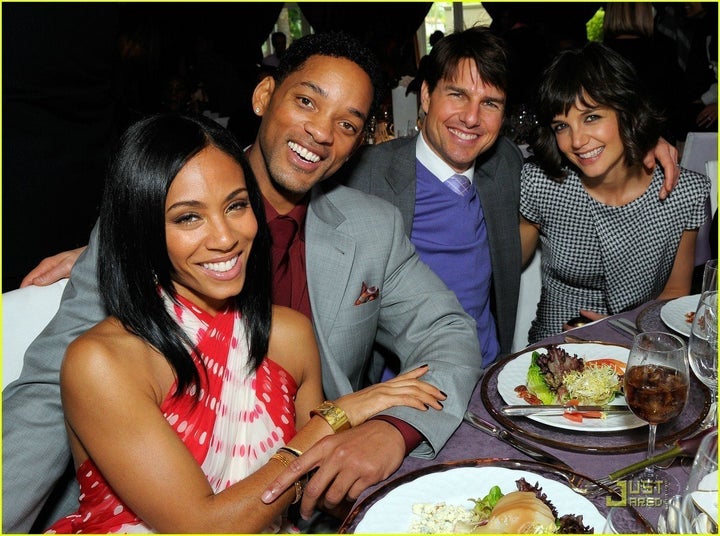 Jada Pinkett Smith opened up to "Extra" about dealing with her family's drug addiction, how she keeps her 10 year-marriage strong and her top beauty secret which involves getting naked. Pinkett was honored at Essence Magazine's First Annual Black Women in Hollywood Luncheon and her biggest fan, husband Will Smith, was by her side. "I look at this woman every day and I'm always like, 'Somebody needs to honor you, girl!'" he exclaims.
Pinkett reveals that her strong persona comes from growing up in a family stricken by substance abuse. "I watched my aunt and my mother go through addiction...and how they went in and out of rehab. It affected me a lot." Pinkett attributes her warrior attitude along with her feminine side to Smith saying, "When you have a strong man by your side, then you can be that [strong, yet ladylike]."
Infidelity and failed marriages in Hollywood are common but Pinkett tells "Extra" that she is not insecure in her own relationship. "Will doesn't behave the way he does for me. You can't do anything for other people. You have to do that because that the man you want to be. Will is that man. That's him and his understanding," Pinkett explains.
The love in Pinkett's marriage is quite apparent, especially when asked to share one beauty secret, she responds, "Lots of sex!"
Support HuffPost
The Stakes Have Never Been Higher
Popular in the Community