"My only real accomplishment in the Peace Corps was _____________."
"Whispering under your breath that the US is not the center of the world."
"Helpies: Selfies to brag about helping."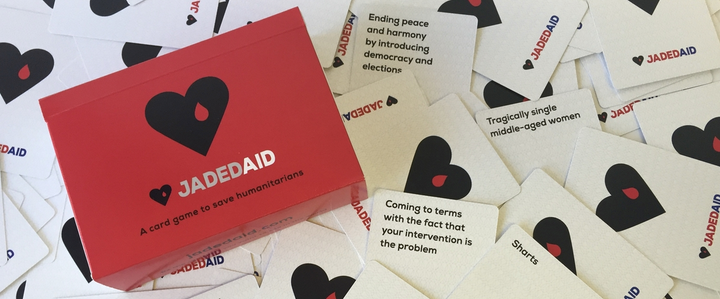 While Cards Against Humanity brands itself as a "party game for horrible people," this is just the opposite: a party game for international do-gooders. Created by three international aid professionals, it pokes fun at the challenges and frustrations of working in the field.
"It's very much a catharsis for people in the space," said co-creator Jessica Heinzelman to the Huffington Post on Friday. "The game is a non-threatening way to bring forth and talk about some of the issues."
What are some of these issues, you ask? Co-creator Wayan Vota named a few:
"Our obsession with monitoring and evaluation. Valuing pretty pictures of children over substance and real results."
It functions just like Cards Against Humanity: one player selects a card with a fill-in-the-blank sentence, and the others compete to suggest the funniest card to complete it.
In a fun twist on Cards Against Humanity, instead of having a designated "judge" pick the best card in each round, here you have the "Donor" selecting the winner -- providing some subtle commentary on the role donors play in determining the winners in global development.
Most of the card ideas were contributed by real development professionals, based off of their experiences in the field, according to the founders. They have received almost 3,000 suggestions to date.
Vota shared one of the more controversial card ideas while he was on HuffPost Live in October:
"Finding that perfect photogenic, handicapped brown child with flies in their eyes."
Uncomfortable? That's the goal. As Wayan put it on the show:
"In international development we often take these issues very seriously -- too seriously. JadedAid is a way for us to dig deeper into these issues, and really use humor as a way to bring them forth and discuss them."
The founders have long surpassed their Kickstarter goal of $12,000, with a whopping $51,182 to date.
The cards cost $19 on the site -- but if you're, say, an underpaid international aid worker and can't afford them, you can also print them off a PDF, for free.
The long-term goal of the game is "that the cards are no longer funny, because they're no longer relevant, as we've fixed a lot of these issues," explained Vota to the Huffington Post.
Asked about whether they really believe a card game is going to solve the complicated issues global development is trying to fix, Heinzelman responded:
"Some of the cards are really looking at big structural issues -- and of course, those are going to be harder to fix. But then there are cards about individual actions -- like 'Helpies: Selfies to brag about helping.' That's a card that can change behavior and make people think twice."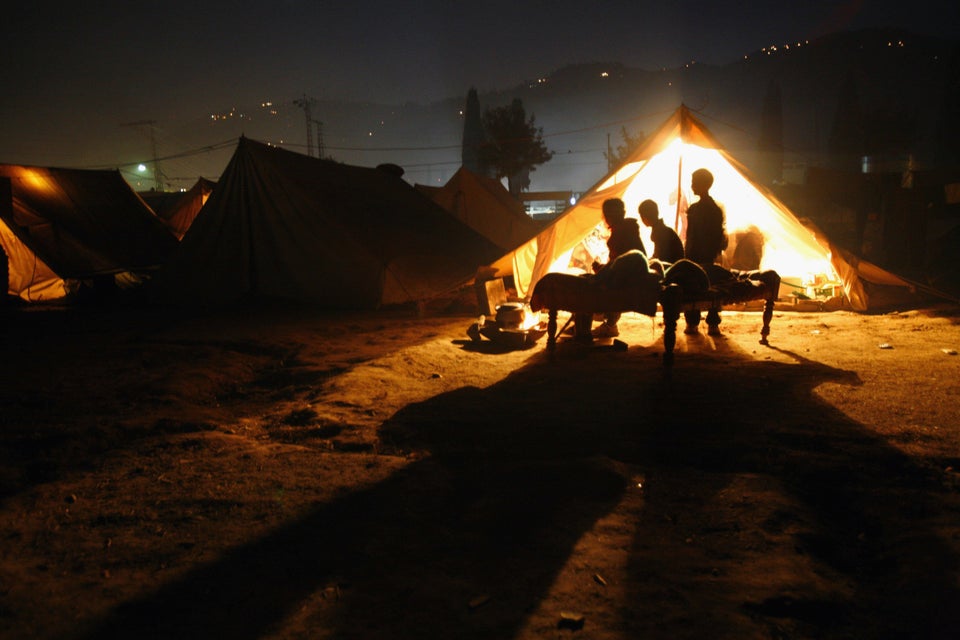 What Refugees Need In The Winter, And How You Can Help
Related