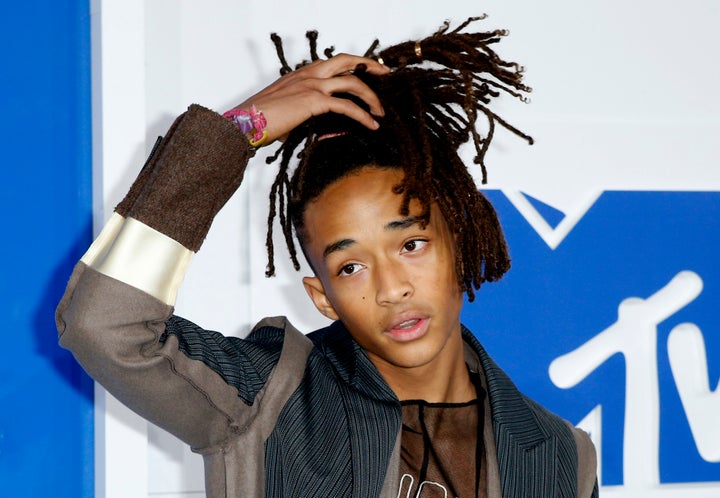 Los Angelinos, if you see a mediocre Basquiat knockoff lying around outside an art gallery, you may just be staring at an original Jaden Smith.
The Twitter sage and planetary citizen has been leaving works of art outside for fans or confused randos to pick up. The first painting, an ominous black-and-white canvas reading "Will you die with me?" was claimed by very a brave fan named Kevin Doan on Feb. 23.
A second painting, which Smith dropped outside a gallery in the San Fernando Valley suburb of Panorama City, seems to still be awaiting for its new owner. If that owner is you ― pics or it didn't happen.
Smith has been very, very, very, very vocal about his passion for the arts as of late. He recently attached himself to Shia LaBeouf's ongoing, anti-Trump livestream "He Will Not Divide Us," which was relocated to Albuquerque, New Mexico, following a chaotic run in New York.
Jaden, you're a strange and beautiful bird. Keep making art, keep leaving art, keep being art.
Popular in the Community