A few years ago, the "carefreeblackgirl" hashtag populated social media with photos of black women with candy-colored afros and waist-length braids adorned with flower crowns. It was an answer to the restrictive stereotypes that have historically plagued black women, defining them as aggressive, sassy, strong and independent to a fault -- but rarely affording them any kind of complexity.
Now, the carefree black girl's quirky cousin, the carefree black boy, is getting attention.
Last month, photos of Amandla Stenberg and Jaden Smith caused an instant frenzy. The pair looked cooler than cool in their decidedly untraditional prom attire -- Stenberg rocking pastel box braids and Smith with his Basquiat-esque locs. Smith, 16, wore a long black dress underneath his blazer.
Smith's fashion sense has raised eyebrows before --- last June he was spotted wearing an all white Batman suit to Kim and Kanye West's wedding, and has since worn the suit to his own prom. Often, the teen has been snapped by paparazzi in skirts and dresses, and this year at Coachella he wore a flower crown in his hair.
The teen's sartorial choices may be perplexing to some, but it represents the exciting new ways in which young black men are challenging ideas about masculinity. If young black women like Zoe Kravitz, Solange Knowles, Zendaya, and Willow Smith have become the poster girls of #carefreeblackgirl, then black boys and men including Jaden Smith, Frank Ocean, Jussie Smollet, and Dev Hynes are the epitome of the #carefreeblackboy.
On social media, the concept is evolving. A perusal of the hashtag on Tumblr and Twitter brings up Black male bloggers and artists like James Youth, James Phlemuns, and Brandon Stanciell. On their respective blogs, they post self portraits and selfies that receive thousands of likes and reblogs. The photos are often reminiscent of #carefreeblackgirl images -- they're quirky, offbeat pictures that display a mixture of vulnerability and strength.
The rise of the carefree black boy goes beyond acceptance of flower crowns. As #Blackout, #Blacklivesmatter, and the Afropunk festival become more prominent, young people in the African American community have been able to present themselves in ways that buck stereotypes and redefine blackness.
Weirdness or quirkiness are not traits that have often been praised or even acknowledged in the black experience. There have been very few depictions of black alternative characters in media -- perhaps Lisa Bonet's Denise Huxtable is the earliest example, but she's one of very few. With so few reference points, young black people have not been given the same freedom as white kids to embrace nonconformity. That inability to explore and experiment has, in many ways, been detrimental.
In a society that deems young black men hyper-aggressive and hyper-masculine and teaches boys across the spectrum to bury their feelings, being carefree in any capacity is a way to push against those unfair expectations.
When Jaden Smith wears a dress to prom, when Jussie Smollett posts a video of himself singing at the top of the lungs while driving, it chips away at the negative images of black men that have dominated for so long -- a reminder that black men are not a monolith, and blackness is ever changing. In the age of Ferguson and Baltimore, the idea of a carefree black boy is not only vital, it's radical.
Before You Go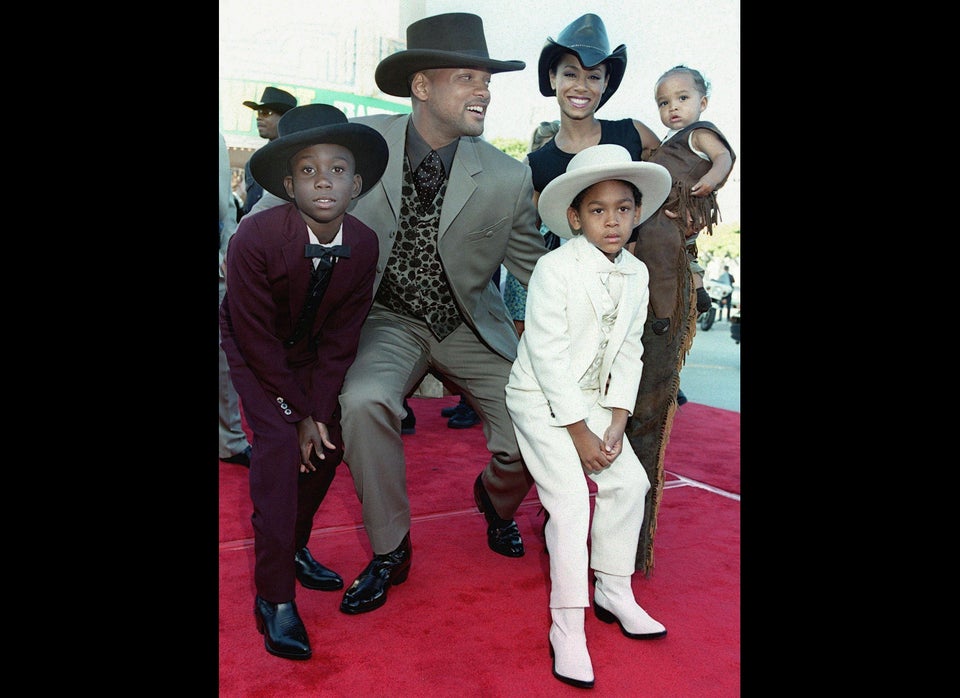 Jaden Smith's Style Evolution
Popular in the Community