In May of 2013, Jae Jin was a 28-year-old doing community outreach for a Baltimore non-profit agency when a friend encouraged him to audition for a small extra part on the hit television show House of Cards. The audition required singing a solo, so Jin packed his guitar and rented a Zip car. "I showed up and had to fill out this form that asked who I was represented by. I left that blank," he recalls with a laugh. He remembers first playing a blue/country song, and then was asked if he knew any "church" songs. "I chose something by Hillsong, and the next day the casting director called me."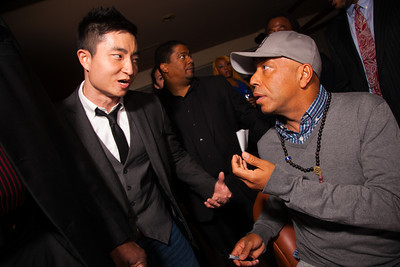 Photo taken by Zach McDaniels; used by permission Jae Jin
Jin landed the extra role, and a few weeks later found himself in Los Angeles being picked up by a House of Cards casting director. Jin who has never acted or professionally performed on a set, was amazed by the entire production. "I was given an assistant and filmed with a lot of extras. I tried to connect with as many people as I could," he recalls. Jin wanted to teach the extras a part of the song and talked to the director of that episode about it. The writer ended up writing that part of the script to incorporate the extras singing part of the chorus with Jin. This scene included the character Rachel, played by Rachel Brosnahan, sitting in the church. Jin reflects:
"I am very grateful for the opportunity to have had the chance to be on a television show even though I'm not an actor or even a musician. The story itself seems so random at first glance, but I have always been a firm believer that all things happen for a reason. The House of Cards opportunity has just been one of so many opportunities and doors that have opened up this year, and with each one, I find many more following."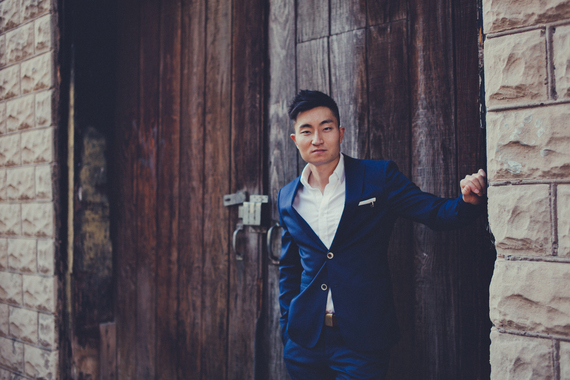 Photo taken by Eun; used by permission Jae Jin
When Jin was 2, he and his mother left S. Korea and immigrated to the United States. Now a United States citizen and graduate of John Hopkins University, song writing and performing are not part of his formal academic foundation. "I've loved music all of my life." In lieu of pursuing a graduate degree from a fancy Ivy League school, Lin decided to work with those in need.
Jin is a two-time cancer survivor. At the end of 2006, Jin received his last chemotherapy treatment. His tone is somber and reflective. "I've been a a patient for 13 years, and it gives you a different perspective. I've grown a heart for those in Baltimore, and I try to reach places that need light."
Business mogul Russell Simmons sees a bright light in Jin. Mutual friends introduced the Simmons to Jin. For the past year, Simmons has quietly mentored Jin. Through Ms. Sagen Albert, Mr. Simmons released this statement:
I have been encouraged by personally mentoring Jae Jin this year. I believe he has raw talent and I see great potential in him to use his unique talent and life story to create his art. I hope to do everything I can to see him succeed.
Jin is grateful for his opportunity to perform on the second season of House of Cards and continues to pursue his career goals. "It takes a lot of hard work and dedication to work toward living your dreams. It also involves many doors being slammed shut in your face. But with persistence, and I'd even dare to say with some failures, you'll find yourself well on your way to succeeding at the dreams you're reaching for."
Calling all HuffPost superfans!
Sign up for membership to become a founding member and help shape HuffPost's next chapter