Jagmeet Singh made the quip days before he won the leadership of Canada's left-wing New Democratic Party on the first ballot, a stunning rout of three experienced members of Parliament.
Just ahead of a debate hosted by HuffPost Canada, Singh — immaculately dressed in a pinstriped navy suit and bright orange turban — used the line to explain his noticeably bare ankles.
The 38-year-old politician can't help but stand out. His fashion sense has landed him on best-dressed lists and earned him a profile in GQ. Uncommon stuff for someone aspiring to lead a party that champions the poor and marginalized.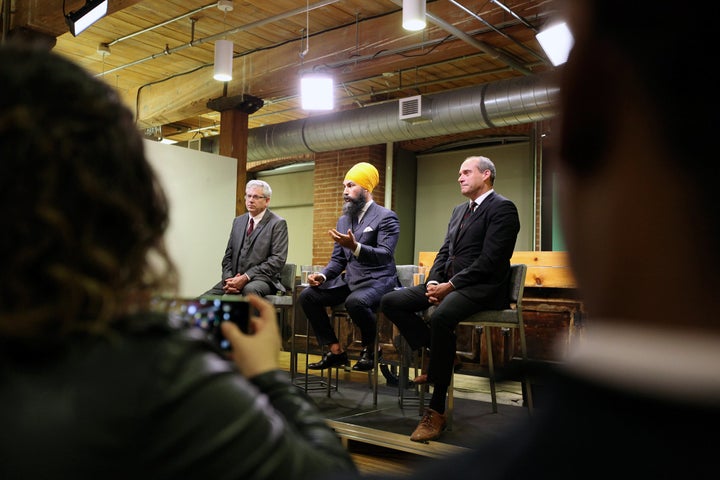 But one couldn't help but wonder if Singh's sartorial comment was also something of a dig at Prime Minister Justin Trudeau, whose penchant for wacky socks — Look, Chewbacca! — seems to catch the attention of international media more than his policies.
Or, for that matter, the things Trudeau might not want to talk about, including his abandoned pledge to reform Canada's electoral system, or the fact that his government is not complying with a human rights order to boost funding for indigenous children on reserves.
Like Trudeau, Singh boasts charisma, flash, social media prowess, and remarkable confidence. Both know how to draw a crowd and capture the attention of young people. Both have that thing.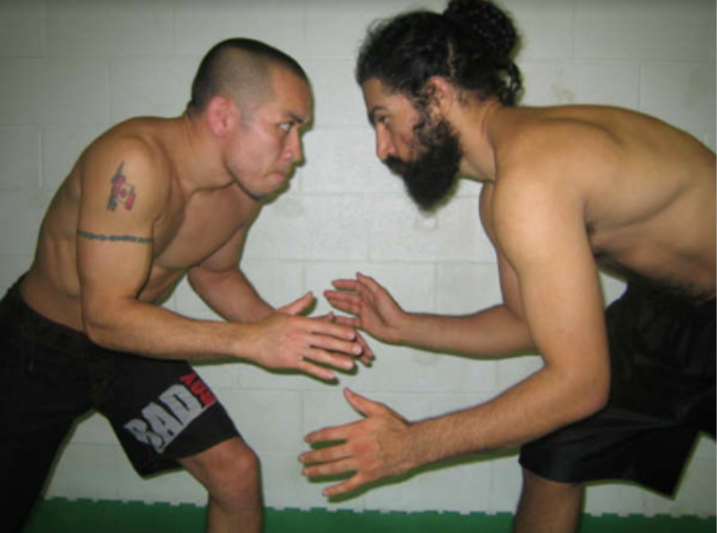 While Trudeau tells the world that diversity is Canada's strength, Singh knows what it means to grow up with people calling him dirty because of his brown skin.
It's those kinds of contrasts that have New Democrats — a party often seen as playing for the bronze — bullish that Trudeau may have met his match. They hope that progressives who two years ago were eager to send Conservatives packing will tack further left next time to make history in more ways than one.
A Sikh who boasts a long, black beard, Singh is now the first person of color to lead a major federal party in Canadian history. Singh was open throughout his campaign about the bigotry he has faced because of the way he looks. He has beaten back questions that he will be rejected in the battleground province of Quebec because of its culture of secularism.
"Growing up with brown skin, long hair and a funny-sounding name meant I faced some challenges," Singh said in his acceptance speech in Toronto Sunday —  the "funny name" bit containing unmistakable shades of the speech that made Barack Obama a star.
"I've been stopped by the police multiple times for no other reason than the color of my skin. It makes you feel like you don't belong. Like there's something wrong with you for just being you.
"And that's why, as prime minister, I will make sure that no one in Canada is stopped by the police because of the way they look or the color of their skin."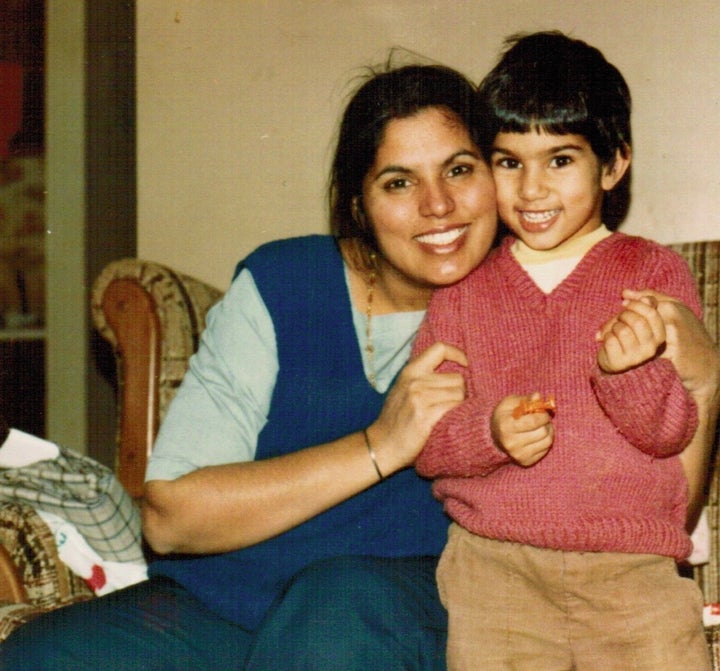 Singh, a criminal defense lawyer before making the jump to politics, also told the crowd how, in his 20s, he became the sole income earner for his family and a surrogate parent to his younger brother when his father became ill and couldn't work.
Singh suggested that's another reality that Trudeau doesn't understand. He accused the Trudeau government of delivering a message that Canadians should get used precarious, paycheck-to-paycheck work.
"Maybe if you look at employment as a hobby you can just get used to unstable work, but if your work means the difference between putting food on the table or a roof over the head of your family, then job insecurity is unacceptable," Singh said.
There has never been an acceptance speech quite like it because, simply, there's never been a leader like this. Not here, anyway. Not until now.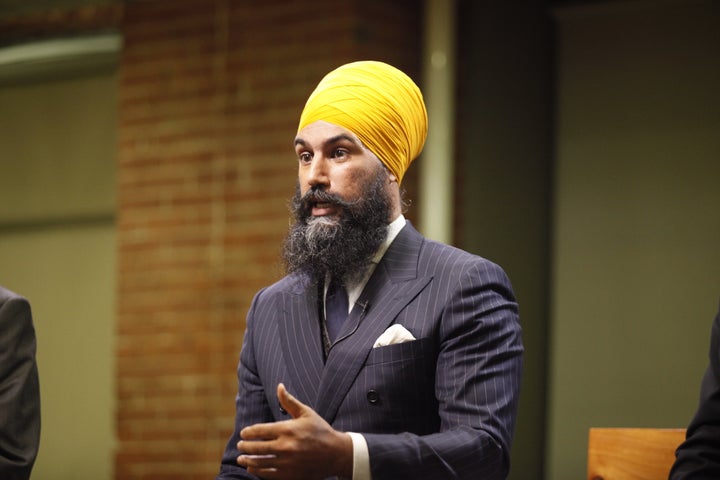 Singh is the same age as the new Conservative leader, Andrew Scheer, who will be 40 by the time the next election rolls around. At 45, Trudeau — dismissed by some as too green two years ago — is suddenly the oldest of Canada's three main party leaders.
Like Trudeau after he won the Liberal Party leadership in 2013, Singh will face questions about whether he has the chops to lead a G7 country. He lacks a federal seat and appears in no rush to get one before the 2019 election, instead hinting he'll spend the days between criss-crossing the country to rebuild the party at the grassroots.
Like Trudeau, Singh will be called on to prove he's about more than Snapchat and saccharine slogans. His, by the way, is "love and courage."
Like Trudeau, Singh knows what it means to have international attention thrust upon him.
Just before NDP members started to vote last month, a heckler spewing ugly words about Shariah and the Muslim brotherhood confronted Singh at an event.
Singh urged the crowd not to be intimidated by hate.
"We welcome you. We love you," he told the shouting woman with more grace than she was owed.
Later, Singh said he didn't tell that woman he's Sikh because his response to Islamophobia has never been to say that he's not Muslim, but that "hate is wrong."
The video was shared around the world. Famous Americans talked about it on Twitter, scratching that itch some Canadians have not only to be noticed, but for it to be known that maple-washed notions of Canada as a land devoid of racism don't hold up.
It was all so much more important than socks.
With files from Althia Raj. Listen to an interview with Jagmeet Singh on HuffPost Canada's politics podcast:
Calling all HuffPost superfans!
Sign up for membership to become a founding member and help shape HuffPost's next chapter