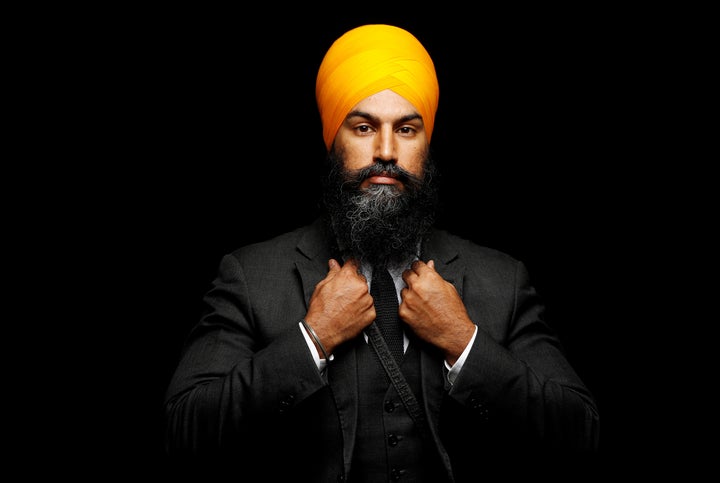 Jagmeet Singh, a Sikh Canadian, was elected leader of Canada's New Democratic Party on Sunday ― making him the first person of color to head one of the country's major political parties. 
The 38-year-old politician, who was a member of Ontario's provincial legislature, swept to the top of the left-wing party with about 53.8 percent of the vote, the National Post reported.  His closest rival in the race, a politician from Ontario named Charlie Angus, fell far behind, with only 19.4 percent of the vote.
Singh, the son of Indian immigrants, spoke to The Toronto Star about how he hopes his historic victory will "inspire a whole host of new leaders across the country, people who never saw themselves represented in positions of power."  
The politician will face Canada's current prime minister Justin Trudeau in the country's 2019 elections. 
Singh was born in Scarborough, Canada in 1979, to parents who immigrated from Punjab, India. His father, who was a trained physician in India, attended medical school in Canada while working as a security guard to pay the bills. His mother worked at a bank. 
"Kids would say: 'You're dirty, your skin is dirty, why don't you take a shower' ... or 'You're not a boy, you're a girl because you have long hair,' and then they would just come up and pull my hair, or just punch me."
On Sunday, Singh's life story came full circle. As he gave his acceptance speech, he was surrounded by a room full of supporters chanting his name. 
"And you all pronounced it right too, thank you for that," he said.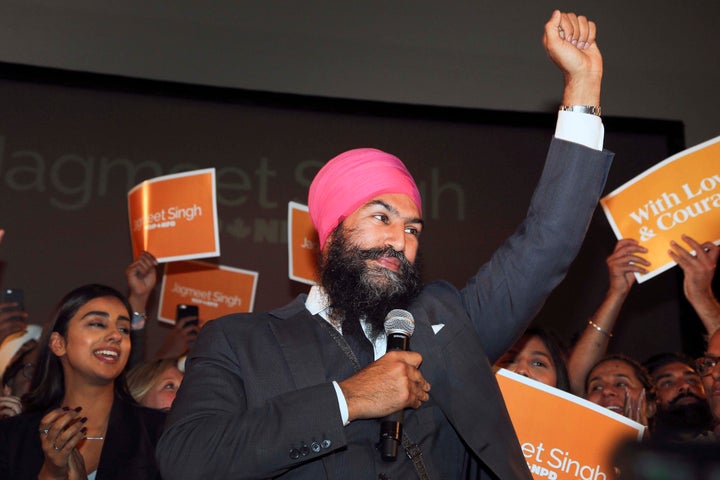 Singh has made addressing income inequality, affordable housing, climate change, and reconciliation with Indigenous tribes some of his primary goals. He also promised to works towards ending the racial profiling of minorities by police. 
"Growing up with brown skin, long hair and a funny sounding name meant I faced some challenges. I've been stalked by the police multiple times for no other reason than the color of my skin," Singh said during his acceptance speech on Sunday. "It makes you feel like you don't belong, like there's something wrong with you for just being you. And that's why as prime minister, I will make sure no one is stopped by the police because of the way they look or the color of their skin."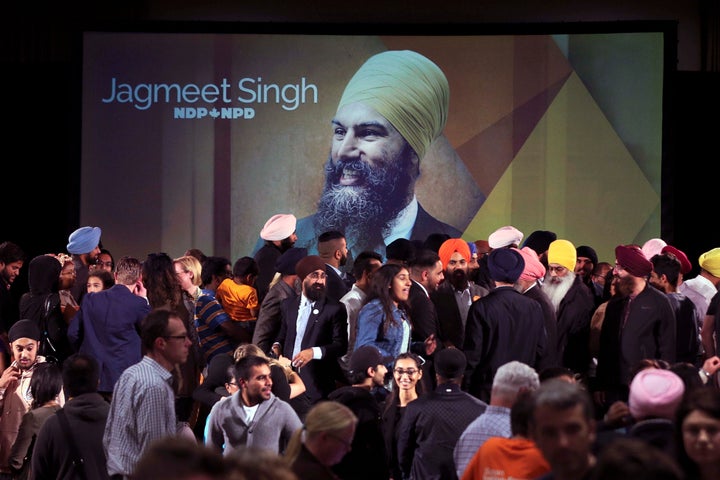 Still, the NDP's national director Robert Fox called Singh's victory a "game-changer."
"There are so many Canadians who sort of feel that they've been on the outside looking in, and he has kicked the door open and said, 'Come on in,'" Fox told the National Post. "And for young brown men and women, for people of colour, for Indigenous Canadians, it really gives them a sense of opportunity, of openness, of prospects in 2019."
BEFORE YOU GO
PHOTO GALLERY
10 Books On The Sikh Faith