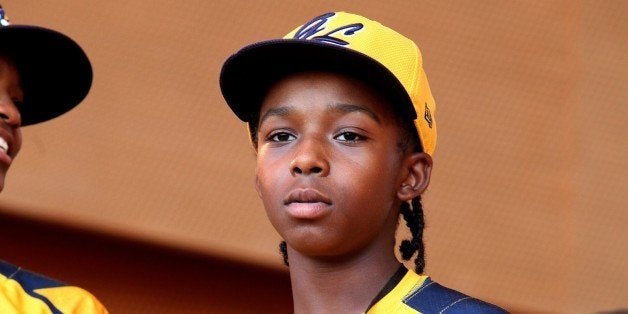 What most people didn't know, however, was that 12-year-old Jaheim Benton -- No. 8 on the Jackie Robinson West squad -- had no particular home to return to. As the Sun-Times reported late Thursday, Benton and his family are homeless. But one local businessman wants to change that.
"I just felt for them. I look at my son and my daughter and by the grace of God, they're able to come home to their own beds every night. But that could all end tomorrow," Leak told HuffPost. "God has blessed us, so we have to give back. Whether it be help for a funeral or housing or giving food, we have to step up to do that."
Leak said he met with Jaheim's mother, Devona, later that day and the two "talked privately, and hugged and talked about some items for the future."
The Benton family's struggles began when Devona, a home care provider with Catholic Charities -- the charitable arm of the Chicago Archdiocese -- had her hours cut back due to fewer clients. According to the Sun-Times, Jaheim's father works as a part-time radiator technician. Between the two part-time salaries, the family couldn't afford to keep their home.
"I have been at my job for six years. I have never had this happen to me," Devona Benton told the Sun-Times. "This is the first time I have ever lost a home."
Jaheim and his father recently were staying at the home of a family friend. Devona, meanwhile, also cares for her three grandchildren, as well as Jaheim's older brother and adult sister.
"Mrs. Benton is such a strong woman," Leak told HuffPost. "She does not want the focus to be on her -- she wants the focus to be on the team. Even though she's going through trials, she's still more conceded about [Jackie Robinson West ]."
"This shouldn't have even been a story," Leak added. "If I had heard of it before now, it wouldn't have been a story because I would have done something about it."
For decades, the Leak family has had a history of stepping in to help fellow community members in need.
The family funeral home, which was founded in 1933 by Leak's grandparents, handled roughly one-fifth of the Chicago's funerals in 2012, according to Crain's Chicago Business. The Leak family often provides services at a reduced rate for those without insurance. In more severe cases, the Leaks completely waive the roughly $4,000 cost of a typical funeral.
"You have to be willing to give back to the community that supports this business," Leak said, adding that he hopes his family's act of kindness will inspire others to help their fellow neighbors in need.
"What we're doing is not out of the ordinary," he said. "It's what all Chicagoans -- what all Americans -- should be doing."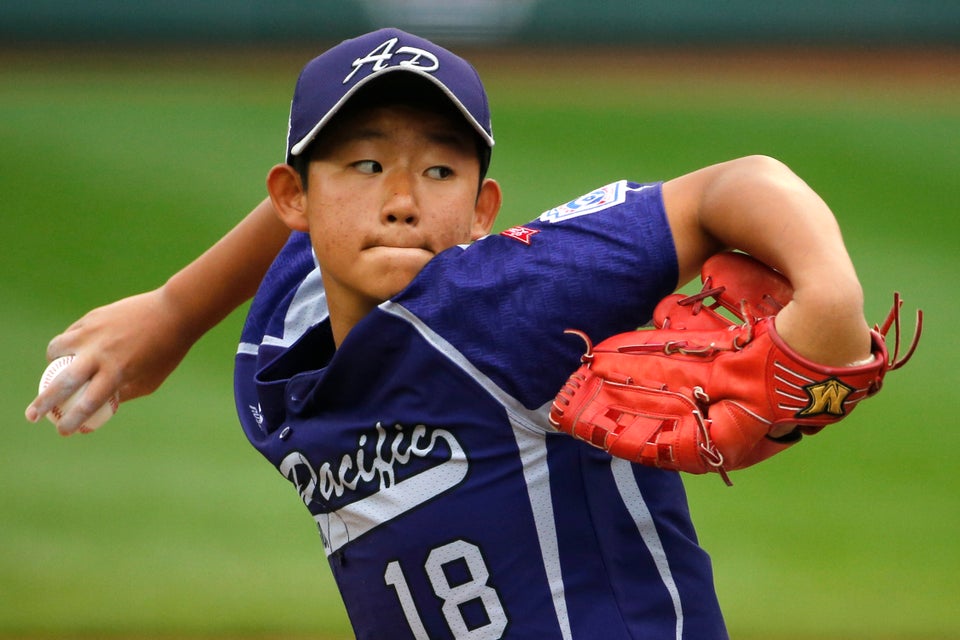 Photos From The Little League World Series 2014
Popular in the Community