Police in Santa Clara, California, arrested three corrections deputies on Thursday and accused them of beating to death a mentally ill inmate last week in a cell at the county jail, officials said.
Santa Clara County Sheriff Laurie Smith said corrections deputies Matthew Farris, Jereh Lubrin and Rafael Rodriguez faced murder charges in the killing of 31-year-old Michael James Tyree.
"I want to express my profound sorrow over the loss of Mr. Tyree and remind everyone that Mr. Tyree was someone's son, someone's brother and that his life had value," Smith told a news conference.
"This violent and cowardly act is not indicative of the values that we respect and honor," she said.
The arrests followed a series of fatal incidents across the country that have put law enforcement agencies under scrutiny over their use of force.
Smith said Tyree was in a protective custody wing of the Santa Clara County main jail on the night of Aug. 26, after his arrest on misdemeanor drug possession and theft charges.
The three deputies were conducting a clothing search on the wing before entering Tyree's single-person cell, Smith said.
She added that no one else had any contact with Tyree before Lubrin came back to discover his naked body, which was covered in feces and vomit, about an hour later during a welfare check.
County medical examiner-coroner Joseph O'Hara told the news conference that Tyree died of internal bleeding from multiple blunt force injuries.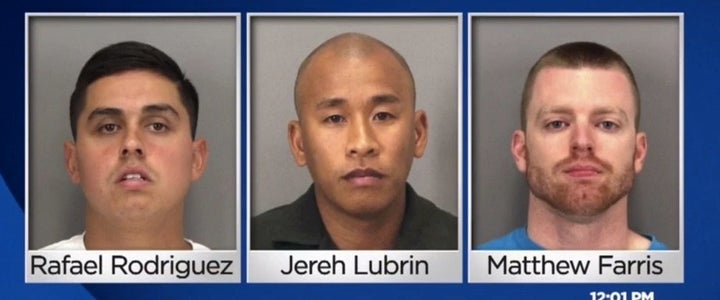 Family attorney Paula Canny told reporters that Tyree suffered from mental illness and was being housed in the jail because space at a mental health facility was not available.
The three deputies were also accused of assault under the color of authority and conspiracy, Smith said, adding that they declined to provide a statement to police and asked for lawyers.
The San Jose Mercury News reported that Tyree had appeared in a special mental health court three days earlier to plead no contest to petty theft.
Smith did not take questions at the news conference, but said the jail's in-custody death protocol went into effect after his body was discovered.
Related
Popular in the Community