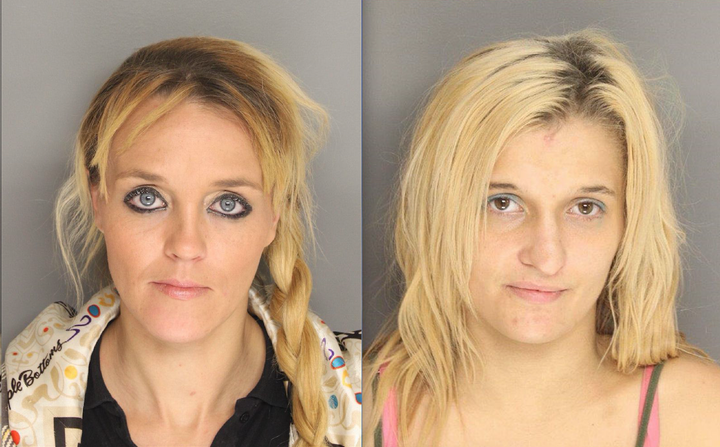 A South Carolina inmate pulled the old switcheroo on deputies when she pretended to be her cellmate and was released from jail, police said.
Suspected shoplifter Jessica Davis, 31, spent this past weekend out free after misidentifying herself as Chanda Davis, 25, in a bond court Friday, Berkeley County Sheriff officials told WCSC.
Though both women have physical similarities, such as dyed blond hair, the deputy apparently never checked her credentials.
"About two hours later, detention deputies called for Chanda Davis to release her based upon the (personal recognizance) bond. At that time, Jessica Davis stood up and again represented herself as Chanda Davis," authorities said in a statement.
Though her escape may have seemed like a good idea at the time -- netting her at least 72 hours of freedom -- she's now back behind bars and faces additional charges of escape and breach of trust with fraudulent intent, online records show.
Authorities stressed that "at no time were members of the public in harm's way."
"The detention deputies made a mistake, and we will investigate it thoroughly and put in control measures to make sure that it does not happen again,"  Sheriff Duane Lewis said in a statement.
PHOTO GALLERY
Celebrity Doppelgängers, Old & New
REAL LIFE. REAL NEWS. REAL VOICES.
Help us tell more of the stories that matter from voices that too often remain unheard.