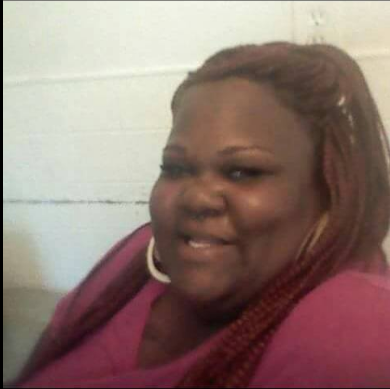 Donyale Thomas was a 32-year-old mother living on a fixed income in Berkeley, Missouri when she was jailed in March 2011 after failing to pay hundreds of dollars in fines for municipal code violations, including traffic violations. She was put in a windowless cell with two bunk beds that held as many as four women. Thomas has spent time in several jails in St. Louis County. She is one of the clients represented by ArchCity Defenders in a lawsuit against the city of Ferguson over the city's unconstitutional practices. Thomas talked to The Huffington Post as part of our ongoing series of stories about deaths in jails across the country.
Note: The following account includes a graphic description of Thomas' suicide attempt, which may be disturbing to some readers.
As told to Ryan J. Reilly.
"Until you've been put in that situation … you never know how a person would feel when being locked up, and you have nobody to stand by your side or defend you. Officers can be very cruel and mean when they have you in a jail cell... I really didn't do anything to somebody in there to be denigrated as a human being, to be disrespected as a woman. You have all kinds of things going through your head, so it gets to the point where you think, 'Okay, I just want to find my way out of this.'
I wasn't able to bathe or anything or take care of my hygiene. I wasn't able to see my kids. There were like three or four women in the cell. Pads were laying around the cells... I'm not able to take a shower, I've got no phone calls, I can't speak to nobody... I didn't understand how my name ever made it to that docket for me to go to court.
My mind started going in other routes and started thinking all opposite things and crazy things. I don't feel like a person who has a traffic ticket is supposed to be confined to one cell like an animal, like I did something so horrible. When a person is confined in one place... their mind starts going to other thoughts. Your mind starts to trip out.
I don't feel like I have a reason to be put in this cage. I didn't do something that bad. If I have to live like this, I just don't want to be here. So I thought if I hung myself, it would be all over.
I kept trying to call the [guard] to come back there because I was telling them that I was feeling suicidal… I've got nobody to talk to.
I took my bra, ripped it, and tied it up and hung myself in the cell … [My cellmate] was on the bottom bunk and I was on the top bunk. She kept saying 'Don't do this, I don't want to see it...' and she's like 'I'm going to call the guard.' I'm like, 'Don't call them, let it be.' When I did it, that's when she started yelling 'guard,' but it took them like a few minutes to get there.
I was feeling myself gagging and losing air. But they got in there before I lost consciousness… When they got there, they was just standing at the window looking at me, like they were surprised. Finally, the [guard] came and unlocked the door, and that's when they cut me down. 
They told me I was crazy, and if I thought this was going to get me out of jail I'm wrong. Some of them was laughing at me. It hurt.
Every day I think about it ― every day when I pass the police department by my house, to go somewhere with my kids or an event... Even though I got my name clean, I'm still afraid to go somewhere or ride with somebody… Just to be pulled over and think I'm going to have to be locked up in a cell again and dealing with that same kind of stuff."
In an earlier interview with The Huffington Post, Berkeley Police Chief Frank McCall insisted he didn't run a jail but a "temporary holding facility," despite acknowledging that inmates had frequently been held there for a week. McCall called Thomas' suicide attempt an effort "to get out of jail." He suggested that the police department did Thomas a favor by driving her to the hospital after her suicide attempt because she would have been billed for the ambulance ride. McCall acknowledged it was unlikely a food stamp recipient could possibly come up with $2,476. "I don't foresee her coming up with this bond money," McCall said. "But let's still be honest, somebody paid for that dope that she got arrested with too."
This interview has been edited and condensed for clarity. 
Sign up for the HuffPost Must Reads newsletter. Each Sunday, we will bring you the best original reporting, longform writing and breaking news from the Huffington Post and around the web, plus behind-the-scenes looks at how it's all made. Click here to sign up!
REAL LIFE. REAL NEWS. REAL VOICES.
Help us tell more of the stories that matter from voices that too often remain unheard.