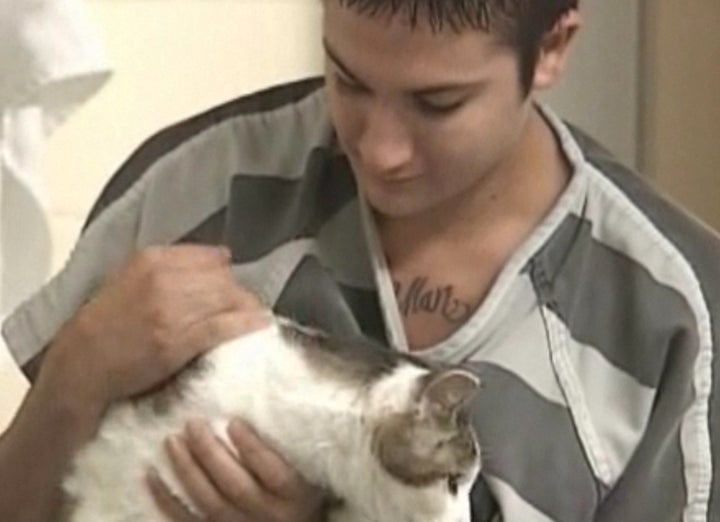 A Nebraska jail has discovered that cats bring out the softer side of inmates and the jailbirds love their new feline friends.
KNOP reports that the Lincoln County Jail has adopted two cats who live with inmates in the facility.
"We have a list of cat rules that have been laminated for caring for the cat such as cleaning their litter box, but they are waiting in line to take care of the cat," Sheriff Jerome Kramer told KNOP. The pet therapy helps reduce stress, Kramer said.
"They bring out the soft part in you just like your kids do," inmate Guy Meyers said to the TV station.
WATCH the Nebraska cats work their magic:
Popular in the Community