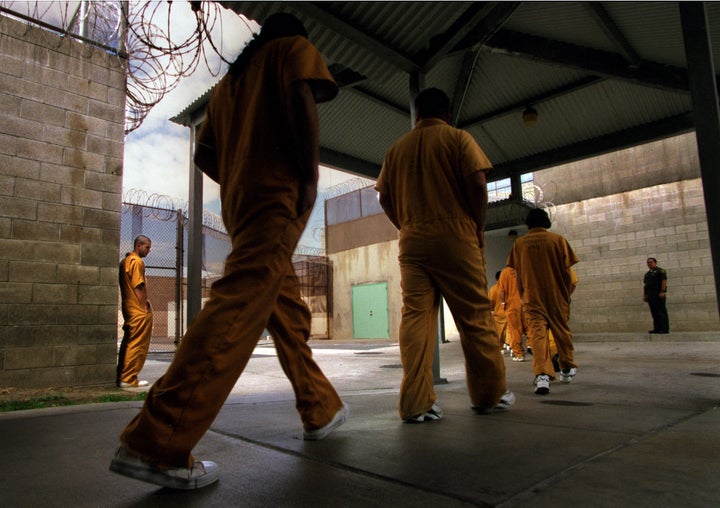 LOS ANGELES ― An ongoing jailhouse snitch scandal rocking Orange County's justice system unraveled yet another murder case Thursday when a judge ruled that county prosecutors had illegally withheld evidence from defense attorneys in the case of a man twice convicted of double murder.
"The factual record in this case is troubling," Orange County Superior Court Judge Thomas Goethals wrote in his ruling, which overturned the conviction of Henry Rodriguez. Rodriguez has spent the past 15 years in state prison for the double murder of a pregnant Fullerton woman and her unborn daughter in 1998.
Goethals said prosecutors at the embattled DA office did not turn over records indicating that a key witness in an earlier trial for Rodriguez was a veteran jailhouse informant. That informant had gathered evidence in multiple cases in the county, and was not, as the former prosecutor on Rodriguez's case had claimed, a fellow inmate who just happened to overhear incriminating statements from Rodriguez.
Those claims made by the prosecution team, Goethals says, did not "mirror reality."
It's common, and legal, for law enforcement authorities to enlist informants to help bolster a case. But it's illegal to direct an informant to attempt to obtain incriminating evidence from a suspect who has already secured legal representation, as Rodriguez had.
Multiple murder cases have already been derailed by revelations out of Orange County's formerly secret jailhouse informant network, some accused murderers have even walked free, and Rodriguez's case becomes the latest to be caught in the fallout.
But Rodriguez will likely not be the last. While it remains unclear how many cases may be affected by tainted informant evidence, Assistant Public Defender Scott Sanders has argued that any murder case in the county from the last 30 years in which an informant was used deserves to be re-examined. Sanders first unearthed the alleged violations within the county's secret jailhouse informant program, as well as internal records from the program that may have been improperly concealed for decades.
District Attorney Tony Rackauckas has maintained that no one in his office intentionally behaved inappropriately.
But a scathing evaluation of Rackauckas' office from an independent commission the DA assembled to investigate allegations of wrongdoing said a "win at all costs" mentality contributed to "deficiencies" in the jailhouse informant program and that the office needs sweeping reforms to restore justice to the county.
There have been numerous calls from legal experts for the U.S. Department of Justice to investigate the DA's office, and even Rackauckas himself has offered "unfettered access" to his office and staff to the DOJ to facilitate such an investigation, but no such plans have been announced.
The judge's ruling means Rodriguez will now receive a new trial, which will be his third. That is set for April 11.
Popular in the Community