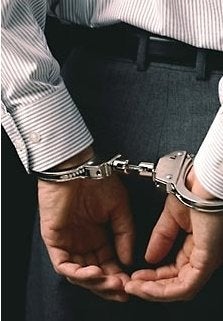 Last month, two Pennsylvania judges pled guilty to accepting $2.6 million in kickbacks to send teenagers to the two private detention centers. One judge secured the contracts for the firms to house the teenagers and the other judge kept the centers filled by sentencing enough teens.
The judges, as part of their secret "placement guarantee agreement," sent hundreds of teenagers to detention facilities for minor and often questionable teen offenses. One high school student was sentenced to three months for mocking her assistant principal on a spoof MySpace page.
The U.S. attorney did drop a bribery investigation into the two private detention companies, presumably agreeing with the companies' claims that the Judges demanded the money and they felt they had no choice.
But whether it was bribery or extortion is irrelevant.
The real problem is that the structure of private detention and prison contracting creates incentives and behaviors that poison our system of criminal justice. Per Diem contracts that are the norm in the prison industry mean simply that the private contractors generate more revenue when more teens are detained or more adults incarcerated.
The PA case was an obvious case of misguided motives. A juvenile justice system with its eyes on the right prize is focused on putting teenagers on the right path in those crucial years when a few mistakes can lead to a life on the edge of society. In some cases, a few days, or even a few months, of detention could be just the wake-up call a teenager needs. But the right response could also be community service, taking away a driver's license, probation, counseling, or finding a mentor.
Beyond the kind of gross corruption of the PA case, the poison in the system manifests in multiple ways.
The built-in incentives in these kinds of prison contracts can also motivate a more innocuous upgrading of sentences to keep balance sheets and public budgets stable. In an audit of two privatized medium-security Florida prisons, 53% of their inmates had actually been sentenced to minimum-security prisons. Contract minimums motivated the state to make sure the beds of private companies were filled.
The Prison industry also flexes its growing political muscle to increase the number of people sent to -- and kept in -- prison. Lobbying dollars and campaign contributions are used to push "tougher" laws such as "three strikes", mandatory minimum sentencing, and "truth in sentencing" that increase the duration of sentences. And they support conservative think tanks such as the American Legislative Exchange Council (ALEC) to be the "independent" voice advocating truth-in-sentencing and three strikes policies throughout the United States. According to the Institute for Money in State Politics, private prison companies strongly favor political giving in states with the toughest sentencing laws that are most likely to fill prison beds.
And the payoff to the industry is significant. A Wall Street Journal headline last November says it all: "Larger Inmate Population is a Boon to Private Prisons." Profits for Corrections Corporation of America (CCA) and the Geo Group have steadily increased as even as most other industries suffer. CCA's 2008 fourth quarter profits jumped 16% from increased per diem rates and a larger prison population. CCA and Geo are both in the middle of an expansion boom with 29 new or expanded prisons completed and in process between 2008 and 2010.
The use of private contractors and 'market mechanisms' such as pay for performance contracts allows company revenue and profits to infect the public system of criminal justice. There couldn't be a clearer case where public purpose is driven off the rails by for-profit private actors and incentives. Unfortunately, any new program that looks to other creative approaches to prevent crime and reduce recidivism could produce cost savings from reduced incarceration. And even more tragically, there's now an industry threatened by these actions and well-positioned to prevent that from happening.
Calling all HuffPost superfans!
Sign up for membership to become a founding member and help shape HuffPost's next chapter