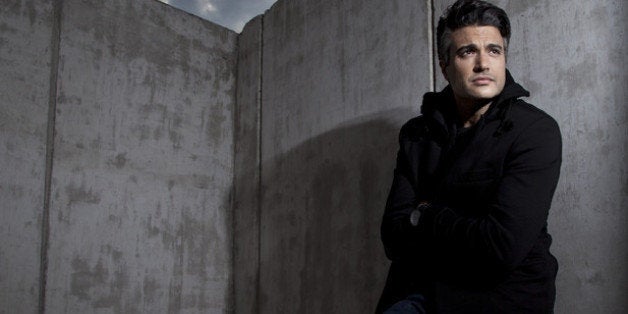 When measuring the power of Latinos in the United States, network executives and market analysts should look no further than telenovelas.

Mexican network Televisa's remake of Colombia's "Pobres Rico" debuted on Jan. 6 and handed Univision the No. 1 spot for the 10 p.m. slot among adults 18-34 during its premiere week -- outperforming CBS, NBC and ABC. Last week, Univision's ranking was still close to the top as the No. 2 broadcast network.
With an extensive career working in some of the highest-rated telenovelas to be broadcast on Spanish-language television in the United States, including hits like "La Fea Más Bella" and "Por Ella Soy Eva," Mexican actor Jaime Camil is veteran in the industry. The 40-year-old actor also starred in the romantic comedy flick "Pulling Strings," which made a big dent in the box office despite a limited release in 2013.
You've been living between the United States and Mexico for many years now. How has the presence of Latinos in the United States changed over time?
It's a world of difference. Now you see more Latinos in important positions, even in government and business. Whoever hasn't realized that is living in a coma.
How do they treat you now compared to when you moved to the United States 15 years ago?
It wasn't too long ago [that it changed]... I can arrive at a casting now and I meet Anglo casting directors that have no idea that they are in the room with an actor who has been fortunate enough to be a part of the No.1 project in the United States. They have no clue. There is a tremendous lack of education in Hollywood and in the American entertainment market. Because believe it or not, what [Eugenio] Derbez did, what my movie [Pulling Strings] did, what this soap opera did, even when the numbers don't get featured in Latino media outlets, they are featured in Variety and other North American mediums… even though our projects' results appear in those publications, these [casting directors] don't have a clue.
Why do you think that is?
Honestly I don't know, but if I was the director of a network and I was thinking of making a new series in which I had to cast a Latino actor, I wouldn't make up Latinos like they do. I'd say "Let's see, bring me Univision's 5 best projects, which by the way have crushed us in ratings. Tell me who are the five best actors that have been cast there and which ones speak English and we will do a casting with them… Because clearly if we include one of those actors then their audience will come and watch the series."
You did the crossover process but you never abandoned your work in telenovelas, why is that?
It's not that I didn't abandon them, it's that I'm very grateful of my work, where there is work is where you have to be. You should never turn your back on the market that gave you notoriety and be who you are and give you the numbers it gives you in the United States. I can't deny that the success I've had in the United States or the success that "Pulling Strings" was due to my work in Latin America. It would be very ungrateful of me to turn my back or stop doing work in Latin America.

REAL LIFE. REAL NEWS. REAL VOICES.
Help us tell more of the stories that matter from voices that too often remain unheard.
BEFORE YOU GO