There's a lot to be said for parents who let their kids express themselves, from the toys they choose to play with to the clothes they pull out of the closet.
On Tuesday night, Jaime King proved herself part of this group, hitting the red carpet at the "Incredibles 2" premiere with her 4-year-old son, James, who was dressed proudly in a pink dress.
According to King's Instagram post from the event, the boy also selected the lipstick and dress she wore on the red carpet.
The model and actress has always been open about never pressuring her two sons to dress or act in a certain way, and made her stance clear with the hashtag "#ifyoulikeitwearit."
Most of the people commenting on her post applauded her parenting methods.
"What excellent parenting — empowering your child to make their own choices and standing by them!" one fan wrote. "You both look very happy!"
"My nephew loves rocking dresses like this," added another supporter. "It's nice to see a prominent mom like you embracing this. Makes me more confident for an accepting future."
King and husband Kyle Newman have been open about their decision to raise their two children — Leo, 2, and James — free from gender stereotypes.
In 2016, she launched the first-ever gender-neutral clothing line for kids with the brand Gardner and the Gang.
"My son loves pink," King told StyleCaster. "I look at him and he's not one way or another. He's just like David Bowie. He wants to wear sparkles and pink and bright, vibrant colors, and yet he's in love with beautiful girls. But specifically, just a lover of everyone."
With her brand, King has made it clear she's not pushing any particular gender-neutral agenda but simply wants the element of gender specificity in clothing to be removed.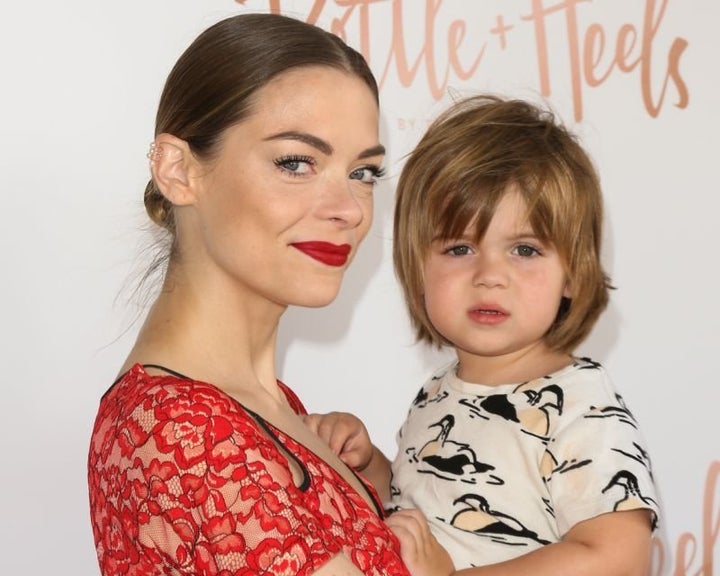 "It's not about me putting out an agenda: 'You dress a boy in girl's clothing because that's what I think you should do or vice versa,'" she explained. "It's more, 'If you like it, you wear it. Great.' Why can't kids just explore and be who they are? Why can't they just wear rad clothes that are fun and cool and stylish that speak to their personality? Why do we have to have labels?"
Read more from Yahoo Lifestyle: