Jaimee Grubbs, one of the first of Tiger Woods' many alleged mistresses to be named publicly, has stripped down in the latest issue of Maxim. She also speaks with the magazine, telling Maxim that she carries a bunny with her nowadays and that her friends say "she moved on from a tiger to a rabbit."
In the pictures, Grubbs wears a series of revealing outfits and showcases her figure from multiple angles.
Grubbs was first named as an alleged mistress just days after Tiger Woods' post-Thanksgiving car crash. Initial pictures surfaced quickly, and racier photos soon followed. She and Tiger allegedly sent each other steamy text messages (read even more here) and saved the audio of a voicemail he apparently left her.
Two photos are included below. Check out Maxim's web site as well as their February issue for even more pictures.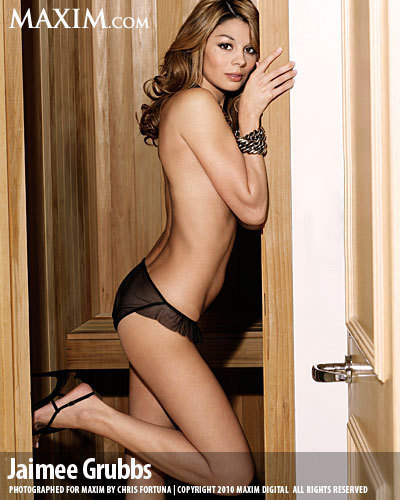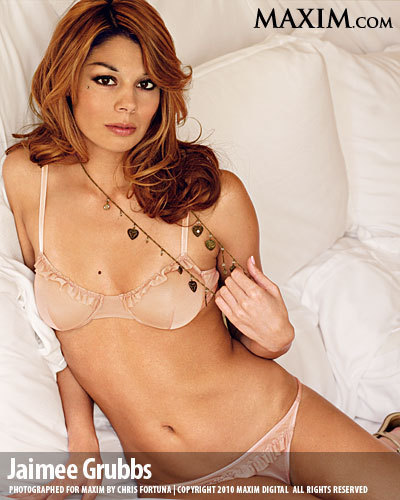 Related
Popular in the Community