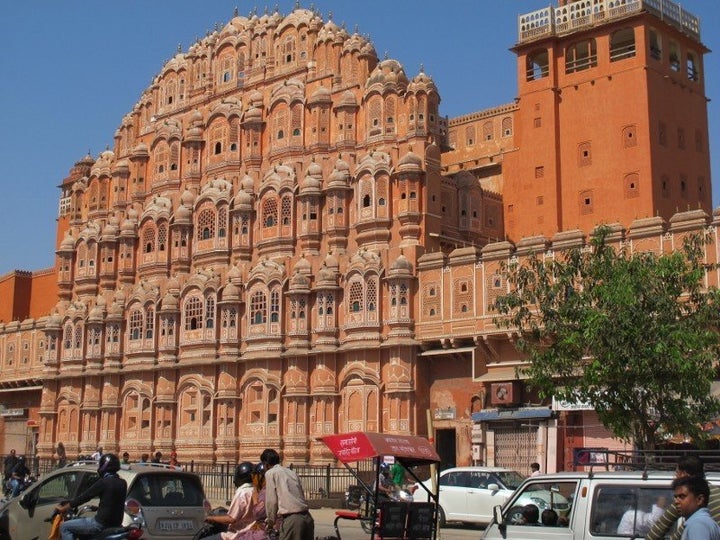 It's a sad, sad moment for anyone passionate about jewels, and an especially upsetting moment for Jaipur, India's pinkish desert wonderland: Munnu Kasliwal, the ebulliently-creative 8th-generation jeweler to royalty, rock-stars, celebrities and politicians, has died.
Jaipur -- a watering hole for jetsetters and tourists renowned as much for its antique Rajput monuments and dazzling crafts as for its yearly literary festival and sumptuous hotels -- also happens to be the gem-cutting center of the world, and to say there are hundreds of jewelers tucked amongst the city's lively streets would be a pitiful understatement. But at the top of Jaipur's immense jewelry pyramid perches The Gem Palace,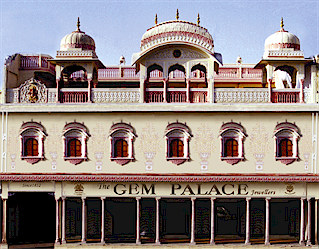 whose roots lead straight back to Maharaja Sawai Jai Singh II when he lured master Mughal craftsmen to his modern new city after founding Jaipur in 1727. In Rajasthan, a pedigree cannot get much more illustrious than this, and the current stewards of the business (Kasliwal brothers Sudhir, Sanjay and Munnu, in addition to several cousins) proudly proclaim their royal history on the store's website.
Situated since 1852 on M.I. Road in the old city's heart, The Gem Palace http://www.gempalacejaipur.com/ has had an astounding cross-section of elegant, renowned and devoted clients since their 18th-century relocation to the city, as a trove of framed photos dotting the store's elegant walls will attest (Jackie Kennedy and Mick Jagger; Gwyneth Paltrow and the Mountbatten's, Princess Diana and Bill Nighy.. .the list extends to the stratosphere). And other family members have also assumed the mantle of in-house designer, so that every taste and sensibility is addressed. But it was Munnu whose visionary talents specifically bridged both the historic past and an uber-stylish present, and he turned The Gem Palace "brand" into an international symbol of sub-continental fabulousness: museum and gallery exhibitions proliferated, the Metropolitan Museum and Barneys popularized his creations (check out the Buccellati-meets-Maharani gold mesh and diamond cuff:http://www.barneys.com/Munnu-Diamond-Buckle-Bracelet/00505018418279,default,pd.html?q=munnu%20jewelry&index=15 ), and magazine editorials the world over ensured a non-stop procession of jewelry cognoscenti converging on the glamorous destination.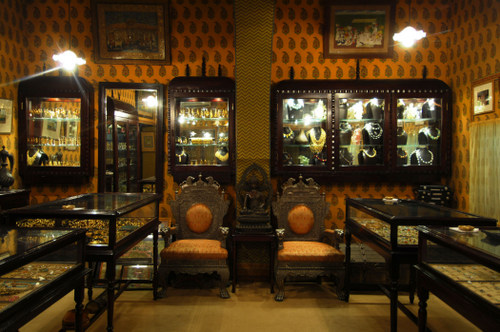 These days, a stop at The Gem Palace is as anticipated on local itineraries as tours of the City Palace or Amber Fort, and owning a piece by Munnu, purchased on site, confers an especially unique provenance that's far more adventurous than Tiffany or Cartier.
"I've met many great artists in my life, but seldom have I seen such a creative genius," says Dr. Madhuvanti Ghose, Alsdorf Associate Curator of Indian, Southeast Asian, Himalayan and Islamic Art at the Art Institute of Chicago and a personal friend of Munnu Kasliwal. "He had an extraordinary eye, and could spot details no one else would detect. Once, I watched him design a ring with tiny gold fish that he wanted to move in a specific manner. To me, it looked perfect, but he insisted his craftsmen keep re-doing it until they captured exactly what he wanted... and then it really was perfect. In fact, there's a painting of the Mughal emperor Shah Jahan sitting on a throne playing with jewels and to me, Munnu was like that: constantly touching and toying with the finest gems as he visualized the most incredible concoctions.

I think he truly became the most famous Indian jewelry designer in a country that produces so much jewelry and loves it so passionately, and that is an amazing achievement."
Lucky visitors to Munnu's private atelier above the main showroom might be generously festooned with ropes of marble-sized pearls, or buckled into diamond-studded belts by the gleeful designer, who delighted in decking out guests in millions of dollars-worth of baubles, just for the fun of it. On any given afternoon, enameled bracelets, gemstone rings, chandelier earrings, and plenty of loose stones might be strewn casually around on floor cushions and sheets, while a procession of attendants, family members, and European models glided through to other rooms. It was an experience not soon forgotten, one that would be impossible to duplicate at Harry Winston, Graaf or nearly anywhere else on earth.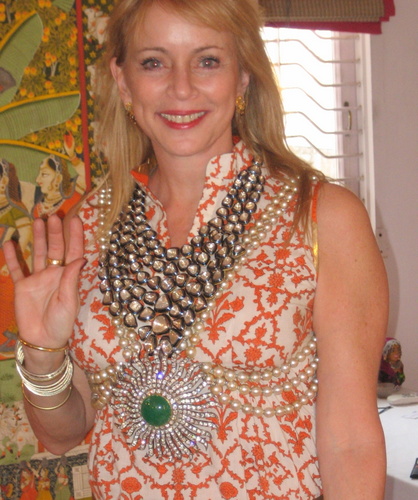 "Munnu took real joy in sharing his pleasure of jewelry, you could tell that when he showed you things," recalls Anu Aggarwal, a jewelry connoisseur who visited The Gem Palace several times through the years. "It was as though he had in mind a relationship between each piece and its owner, with aspects of each design that the wearer would enjoy privately, like having the inside of a bracelet extravagantly enameled, or setting diamonds on the back of an earring no-one would even see. It made each piece unique, and handling them or wearing them became a wonderful experience in itself."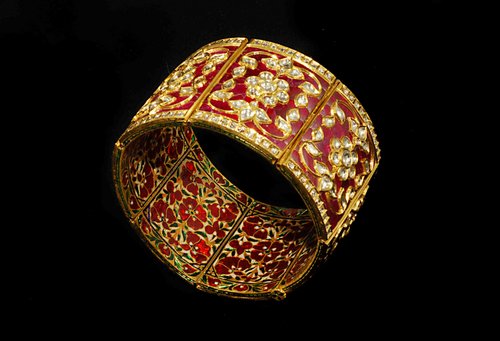 Certainly, the everyday experience of adornment was important to Kasliwal, who continually advocated daytime gem-wearing, and wondered why anyone hid away treasures that would only be hauled out for special events. Since his family business became a pipeline for many blue-blooded Rajput families awash in jewelry but lacking in cash after Independence in 1947, the thought of exquisite objects concealed in vaults never to see the light of day seemed to genuinely upset him. And so he sought to reverse the situation by exhorting women to wear their best gems all the time, and, while layering them with endless bling, impishly pointed out that "these go well with t-shirts and jeans, no-one will ever dream they're real." Impractical perhaps, but an exhilarating fantasy. And Munnu was an expert conduit to fantasies, as anyone who stood in his presence dripping with rubies and emeralds well knows.
Munnu Kasliwal will be deeply mourned. But -- trite as it sounds -- his creativity and spirit live on in some truly magnificent ornaments and cherished memories. If that doesn't approach immortality, what does?
Related
Popular in the Community