India can be a scary place. Especially when you book a flight without doing your research.
We didn't originally have India on our itinerary, but when I spotted a $50 ticket from Kuala Lumpur, I figured the opportunity was too good to pass up. It was only after I pressed "confirm" that I realized how big the country was and how impossible it was going to be to see all of it in two measly weeks.
We narrowed it down to the typical tourist loop through Rajasthan but I wasn't satisfied. Doing just the highlights felt like cheating. Of course I wanted to see the Taj Mahal and some of the colored cities, but I also wanted to discover India the way I had the other eight countries we'd visited on our trip.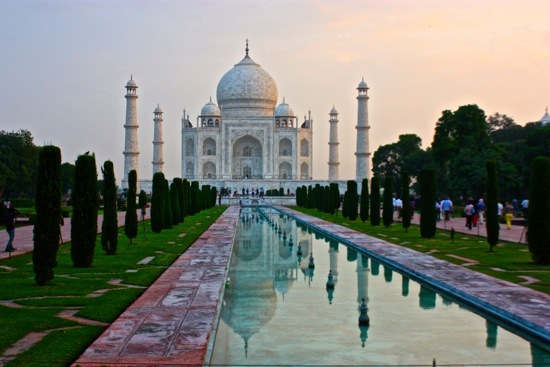 That's when an India-born friend suggested Jaisalmer.
Jaisalmer is very close to the end of the world for India. About 100km from the Pakistan border, this small city rises out of the desert and disappears back into it just as quickly as it appeared. Its claim to fame is the 11th century fort that functions as the town's tourist drawcard and a living heritage sight. Over 5,000 people still live and work inside its walls.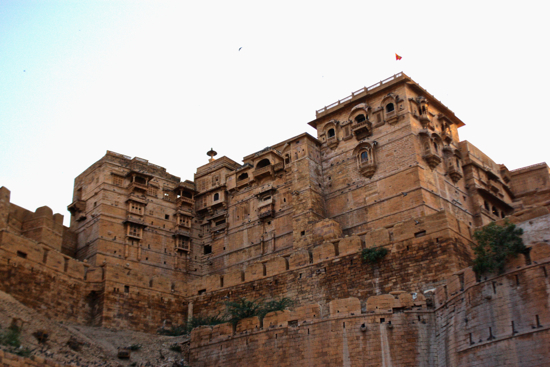 It could truly be called the world's largest inhabitable sand castle, and it's hard not to be charmed by the sandstone mansions (called havelis), Jain temples, and colorful quilts that fill Jaisalmer's twisted streets.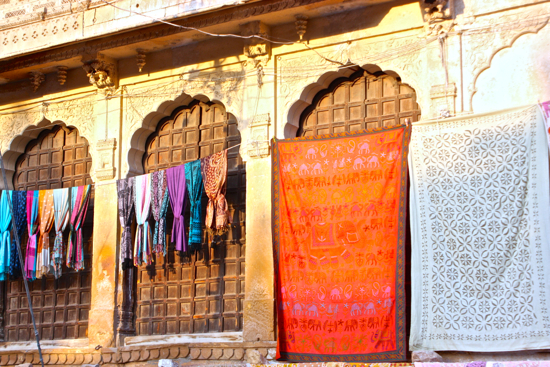 The reason most tourists come to Jaisalmer is to wander the old town and take an overnight camel safari out into the desert. But because my mother joined us for this portion of the trip, an overnight safari was off the table and a bit of luxury awaited in its place.
That's how we ended up being hosted by Suryagarh, a five star boutique fort hotel outside of Jaisalmer which somehow managed to be even more charming than the city itself.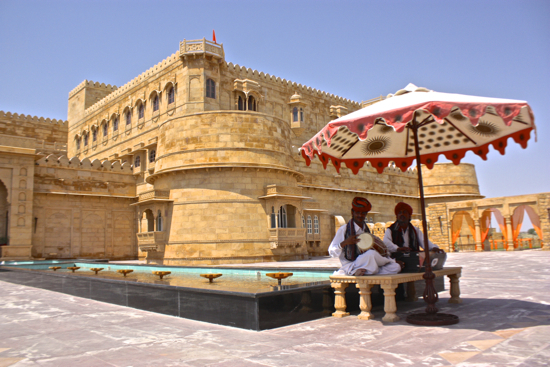 Our experience started with the ride to the hotel after a 12+hour train ride from Jaipur. An air conditioned car would have been enough, but we were escorted in our journey by "guards" who stood in the back of the jeep driving in front of us and held the hotel's signature flags.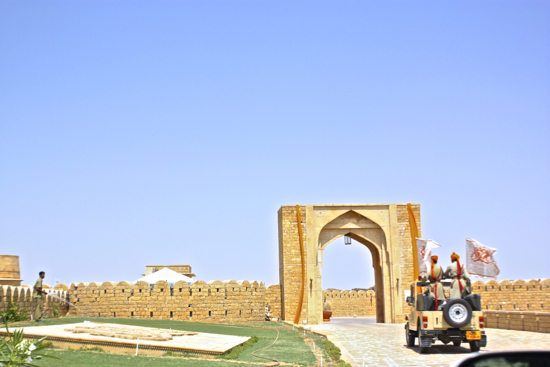 Inside the main courtyard, we were greeted by drums, traditional singing, rose petals that fluttered down from the sky, and the fort's priest, who blessed us before inviting us in.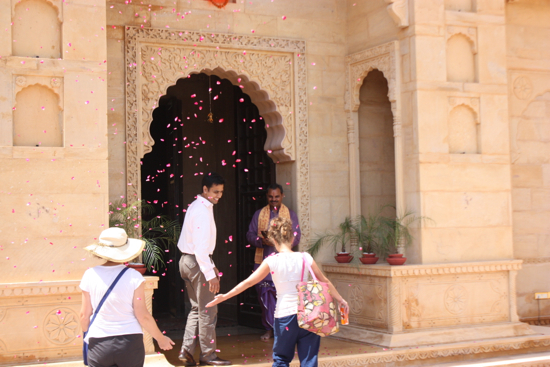 The location, in a desolate strip of desert, made our stay here even more realistic. After all, forts were always built in the middle of nowhere and they, like Suryagarh, were self-sufficient. Everything you could ask for was here--evocative rooms that manage to be modern, a swimming pool in the shade, blazing fast WiFi, nightly snacks on your bedside table, and delicious cuisine that ranges from Indian to Mediterranean.
We realized after a few hours that Suryagarh wasn't just a hotel as we originally anticipated. It was a destination in itself, one that helped us discover the best of Jaisalmer and the Thor Desert by getting us off the tourist track and into a whole different frame of mind.
Instead of a crowded camel safari, think multi-course dinners on the dunes where you're serenaded by "house" musicians and dancers who still practice the music and craft of their ancestors.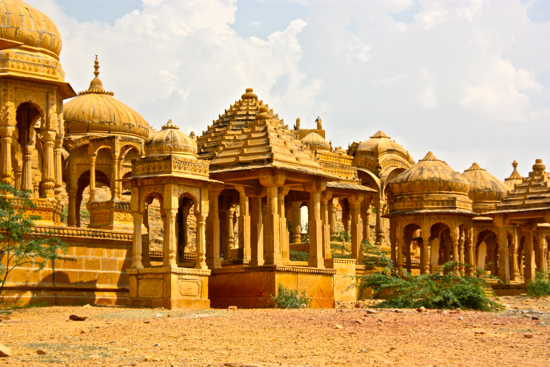 Picture picnics in verdant valleys, camel rides followed by sunset cocktails, and breakfasts with magicians and peacocks.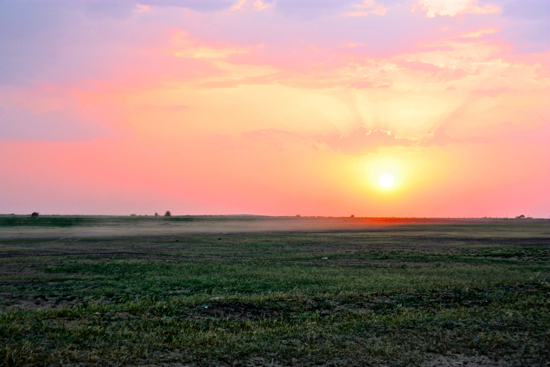 All this, and more, is possible in Jaisalmer, and it all combines to make this tiny town an unmissable stop on your India journey -- no matter where you decide to stay. (Though if you do decide to stay in Suryagarh, we promise you won't regret it, especially considering what great value it is for a five star hotel.)
Our biggest tip: don't make the mistake of giving Jaisalmer only one night. If you do, you'll miss the men in multicolored turbans peeping through the yellow sand, women in colorful saris herding sheep, brothers singing traditional songs on top of moving cars, peacocks plucking for seeds while snakes slink into the desert, and the moon setting as you sip a glass of wine in the dunes.