Flood waters have ravaged Jakarta, Indonesia, in the past week, leaving at least 26 dead so far. The Associated Press reports that torrential rains caused a dike to collapse in the capital's center on Jan. 17, leaving approximately 30 percent of the city's 14 million people overcome by the water.
Jakarta's new governor, Joko Widodo, faces major challenges in repairing the massive destruction. The millions of dollars in damage done thus far highlight Jakarta's need for improved infrastructure, according to the BBC, and flood waters have revealed the vast chasm between the city's rich and urban poor. Estimates put around 103,000 people as being left homeless by the disaster, according to UPI.
Bloomberg notes that Jakarta accounts for about 16 percent of Indonesia's economy, Southeast Asia's largest, but 40 percent of the city sits below sea level, further complicating infrastructure overhauls.
Check out the moving images in the slideshow below.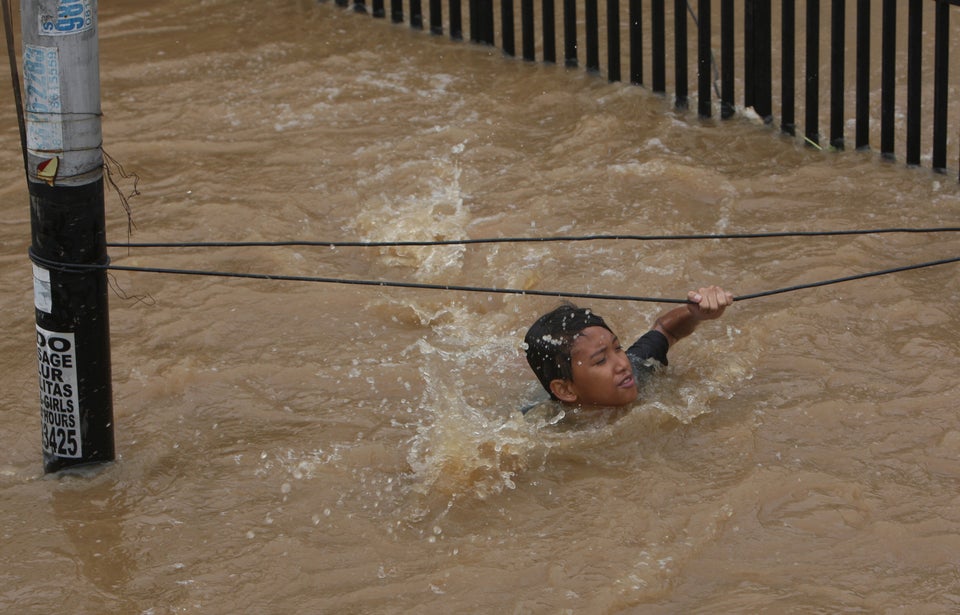 Jakarta Floods
Popular in the Community