A manifesto allegedly written by an Australian teenager who joined the Islamic State group appears to present a disturbing account of the path to radicalization.
The Islamic State group claimed this week that Jake Bilardi, 18, who joined the group last year, died in a suicide attack in the Iraqi city of Ramadi on Wednesday. The Australian government has said it's investigating reports of Bilardi's death.
A January blog post written under Bilardi's nom de guerre, "Abu Abdullah al-Australi," appears to describe the young man's path from a Melbourne suburb to the battlefields in the Middle East. The now-deleted post was first reported this week by The Guardian, which notes that the blog could not be verified but does include accurate biographical details.
"With my martyrdom operation drawing closer, I want to tell you my story," the blog opens.
The blog's author recounts a "very comfortable" life growing up in Melbourne, describing himself as an excellent student who aspired to be a political journalist covering foreign wars. However, he says his research on conflicts around the world left him disillusioned with democracy and the role of Western nations. The conduct of the U.S. military during the wars in Afghanistan and Iraq, the author writes, "gave birth to my disdain for the United States and its allies, including Australia."
While the rise of the Taliban in Afghanistan, Jabhat al-Nusra and the Islamic State in Syria and Ansar Dine/MUJAO in Mali occupied my mind day-in-day-out, I also took interest in the rise of violent street gangs in Mexico, El Salvador and Brazil. Through my research I found a common link between all these organisations, they are made-up of oppressed and neglected people seeking their own form of perceived justice.
The blog also describes the author's conversion from atheism to Islam. He says he studied different religions, and was surprised to find that Islam "stood out as easy to understand and was shockingly consistent with established historical and scientific facts."
Soon, the blogger's interest in political violence gave way to a desire to take part in religious warfare. He writes: "The more I learned about the concept of jihad, it's benefits, it's importance [sic] and the rewards for taking part in military operations to raise Islam in the land, the more I desired to join the mujahideen."
At first, the author wanted to join al Qaeda's Syrian branch, the Nusra Front, and the Syrian Islamist rebel group Ahrar al-Sham, but he was unable to find a contact to sign him up. As the Islamic State militant group emerged in 2013, he began talking to its members online. This time, he was determined to find someone to help him travel, and eventually he met a man online who promised to help him cross into Syria.
In another startling revelation, the blogger says he planned a series of attacks in Melbourne in case he was prevented from traveling, but he abandoned this plan fearing detection by the authorities.
When Bilardi left Australia last year, he was not stopped from leaving the country. "I'm a young white guy with no criminal record, doesn't scream terrorist does it? Hahaha," Bilardi wrote in a message to a BBC producer in December.
Victoria state police said that bomb-making materials were found in Bilardi's home after he left, according to the Associated Press.
When he arrived in the Middle East, the author of the blog says he immediately signed up to carry out a suicide attack. His first attempt in the Iraqi city of Baji failed, the blog author writes. He promptly volunteered again, and was sent to Ramadi.
These details mesh with what we know of Bilardi's activities. "I came here chasing death, I might as well kill as many kuffar [non-believers] as I can," Bilardi told the BBC in December, saying the group fast-tracked him through military training in order to deploy him as a suicide bomber.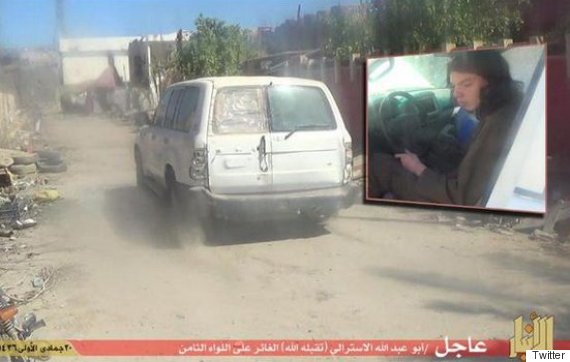 A photo circulated on Islamic State-affiliated Twitter accounts claims to show Bilardi immediately prior to the attack in Ramadi.
After reports emerged of Bilardi's possible death in Ramadi this week, Australian Foreign Minister Julie Bishop said: "If these reports are confirmed, this is another tragic example of a young Australian being lured to a senseless and violent death by a brutal terrorist organization that is intent on imposing suffering and misery not only in Iraq and in Syria, but beyond."
Related
Before You Go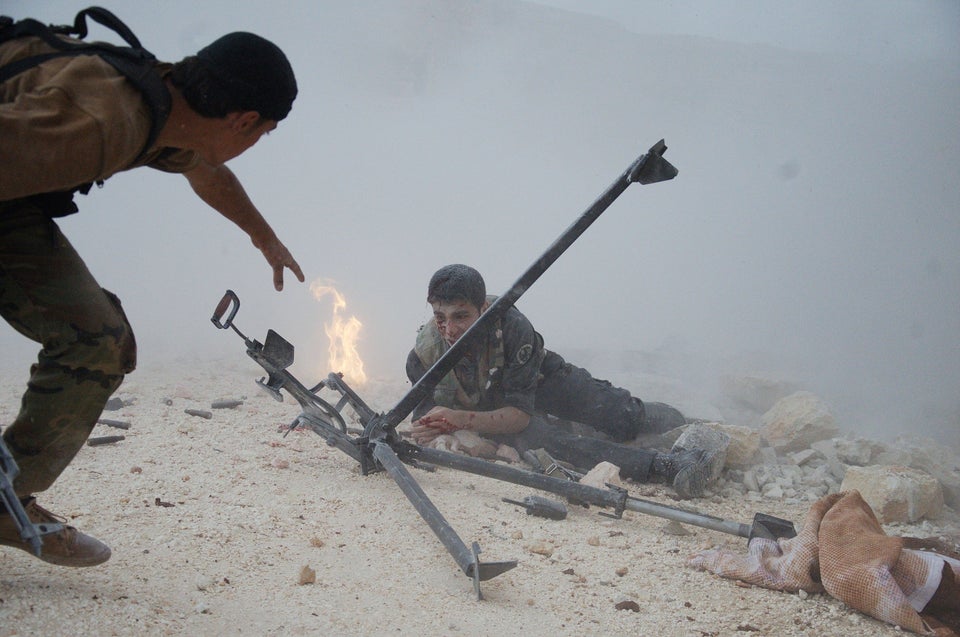 War In Syria
Popular in the Community