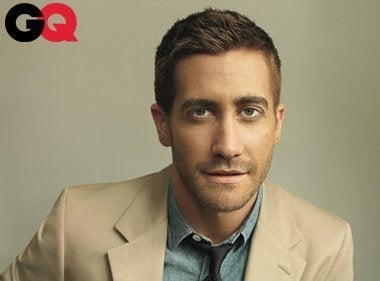 Jake Gyllenhaal covers May's GQ and in the interview talks about Heath Ledger, his family and his love life post-Reese.
On Heath Ledger's death:
"I don't really like talking about it. That period of time was...it was difficult. He was very sensitive. He didn't always have a sense of performance in his everyday life. He knew who he was. I think actors very often, they know how to present something, and that's part of their job. I think he was just really sensitive. We often used to do a lot of things together, because people were very interested in him and I think we felt safe together. Even when we did Brokeback and stuff, it was like my work was the only thing that mattered to me. It was like I could only understand or define myself through doing that. Life, I didn't totally understand. And I think I was afraid of life. And I had success in my work, enough success that you could keep going back there. But after that happened...I think I recognized that it was work. And I recognized that this is for real."
On being single again:
"It's...it's okay.... It goes in either direction. I think it's important for every man to find the right woman and every woman to find the right man.... Who am I to say what the most important thing in life is? The best answer I could give to any of those things is that I really don't know. Particularly right now in my life."
On his parents' divorce:
"I think it takes a lot of courage for my parents to make the decision that they made, and I I trust both of them and their outlook on life. They're wonderful parents to me and my sister."
On his love for his family:
"Family ... my family, you know ... I love them ... whatever they do, whatever they are ... I love them ... you're actually going to make me cry..."
REAL LIFE. REAL NEWS. REAL VOICES.
Help us tell more of the stories that matter from voices that too often remain unheard.