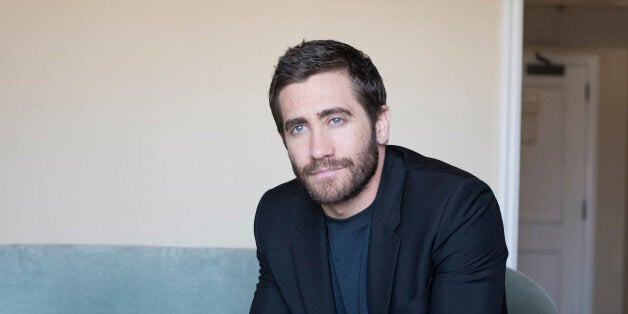 Jake Gyllenhaal is on the kind of run most actors probably dream about. Since 2010 -- when he starred in a pair of derided genre films, "Prince of Persia: The Sands of Time" and "Love and Other Drugs" -- the 33-year-old has turned in a handful of fabulous and diverse performances. The peak of this stretch is "Nightcrawler," out Oct. 31, which finds Gyllenhaal playing an obsessive loner named Louis Bloom who finds his true place in life as a freelance news videographer on the streets of Los Angeles.
"The script, when I read it, gave me a feeling of, 'Oh shit, I haven't seen something like this. This feels new,'" Gyllenhaal told HuffPost Entertainment of the film, which was written and directed by Dan Gilroy. "I felt like I had been given this gift. Sometimes it happens. They came to me with the movie, and I was like, 'You just gave me a treasure map.'"
"Nightcrawler" has provided Gyllenhaal with the best reviews of his career, this after last year's "Prisoners" supplied a similar service. The roles are very different, but Gyllenhaal's commitment to the work is the same. For "Prisoners," he affected a subtle facial tick that went unexplained by the text of the film; for "Nightcrawler," the actor lost 30 pounds, and even injured his hand while punching a mirror during one particularly tense sequence.
"Dan and I talked a lot about L.A. and how, at night, wild animals come down from the mountains," Gyllenhaal said of his preparation to play Lou. "I don't think you can live in L.A. for a certain period of time and not cross paths with a coyote. That's such a distinct exchange. Dan and I talked a lot about Lou being a coyote. The beginning of the movie is Lou trying to find food -- figuratively or not. They are ruthless. They prey on the vulnerable. Lou is like that too. In that way, I think Lou is a gangster. That's him."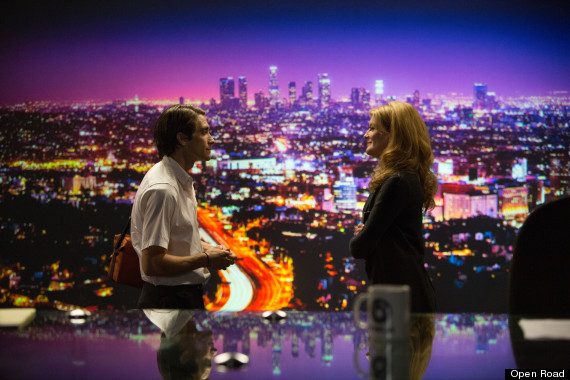 Jake Gyllenhaal and Rene Russo in "Nightcrawler."
Gyllenhaal made his screen debut as an 11-year-old in "City Slickers," and became one of Hollywood's most sought after leading men in his 20s following roles in "Donnie Darko," "The Day After Tomorrow," "Brokeback Mountain," "Jarhead" and "Zodiac." But the aforementioned "Prince of Persia" marks a clear divide in his lengthy resume. The features that followed -- "Source Code," "End of Watch," "Prisoners," "Enemy" and "Nightcrawler" -- are director-driven films with clear stylistic approaches that exist outside of Hollywood's mainstream.
"My instinct is, first and foremost, a guide for me," Gyllenhaal said of how he picks roles now. "That is something that has changed. I go there first and last."
Asked what made him realize intuition should be his ultimate arbiter of work, Gyllenhaal cited the many changes to his life after turning 30, including his parents' divorce after 30 years of marriage. (Stephen Gyllenhaal and Naomi Foner, Gyllenhaal's father and mother, split in 2010, according to the Los Angeles Times.)
"They went their separate ways, and found a very honest truth. As a result, even if I was 30 when it happened, it was still a model for me," Gyllenhaal said. "It made me say, 'Wow, they're being honest about their lives and what they want.' And not like I hadn't been before, but it made me look at myself and ask myself more questions about that. It made me ask myself, 'How can I be as honest too?' Even though you're out of the house and you're an adult and you have a career, when the people you love and admire -- particularly your parents -- start doing things to change or start being very honest, it's a huge influence. And mine were, and I credit that for the start of it."
Before You Go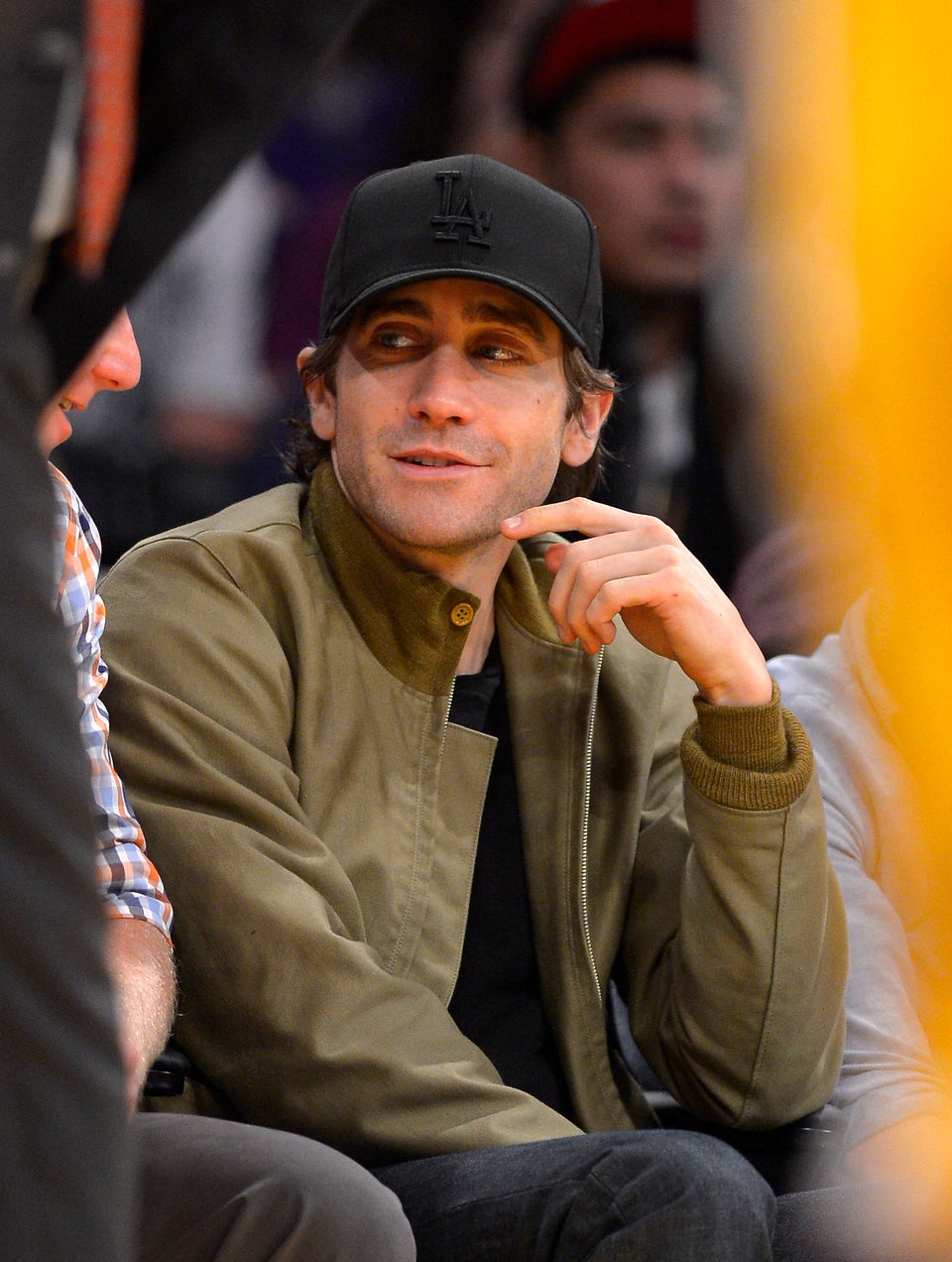 Jake Gyllenhaal
Popular in the Community