Jake Gyllenhaal reminisced about the early days of his career on "Inside the Actors Studio." He particularly recalled one major role he didn't get. He made his film debut in 1991's "City Slickers" as Billy Crystal's son. But it was a movie the following year that he missed out on because of his parents.
While they were supportive of him auditioning for more work after "City Slickers," they also insisted that he had to stay in school. So when auditions came for "The Mighty Ducks," Gyllenhaal wasn't able to make it.
"I remember them saying, 'No.' That I was applying to junior high schools and that I had to apply," Gyllenhaal recalled. "I remember crying on the kitchen counter, telling them that I hated them."
He then shot a quick glance at his mother in the audience. "'Mighty Ducks' is a good movie. But ... whatever," he laughed.
He also talked about the missed opportunity of "Moulin Rouge." He actually met future "Brokeback Mountain" co-star Heath Ledger at the auditions for the Baz Lurhman musical, which neither of them appeared in. Both he and Ledger were nominated for Oscars for their work in "Brokeback," so Gyllenhaal's career doesn't appear to have been hurt much by those early misses.
Jake Gyllenhaal's latest film -- the thriller "Prisoners," co-starring Hugh Jackman -- is in theaters now.
TV Replay scours the vast television landscape to find the most interesting, amusing, and, on a good day, amazing moments, and delivers them right to your browser.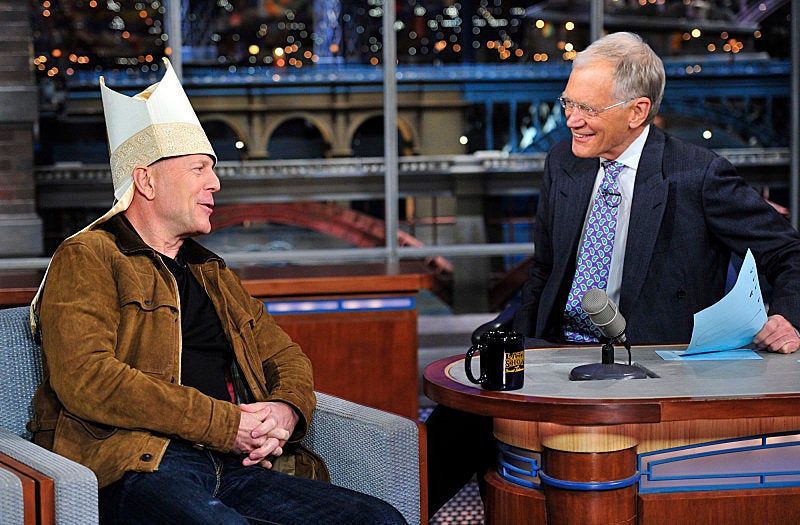 Late Night Talk Shows
Popular in the Community