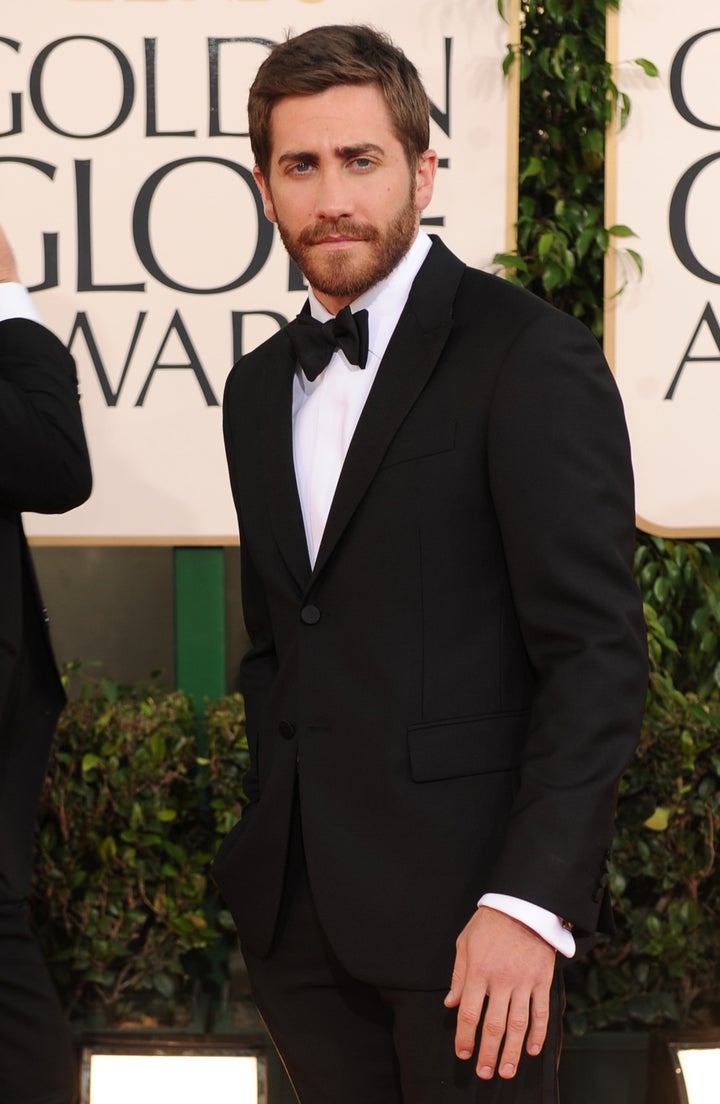 When my book "HARD SELL: The Evolution of a Viagra Salesman" came out exactly six years ago, I thought it was a no-brainer for a movie. My friends questioned my brain function. But, I figured: take a guy who pushes the little blue pill, add a love interest and, voila, we've got a romantic comedy. Fortunately for me, Charles Randolph and Ed Zwick used my book as a springboard for so much more than the typical popcorn rom-com in its big screen incarnation Love And Other Drugs.
I certainly enjoyed the post-movie notoriety and subsequent increase in paperback sales. And if some viewers mistakenly believe that I actually had sex with Anne Hathaway in real life, I'm cool with that.
Alas, post-movie life isn't just public recognition and hobnobbing with stars. I am saddened to report that getting a book turned into a film is not without heartbreak.
How could I have been so naïve? I feel so stupid.

People told me to be careful. They warned me that Jake has a history of doing this. But I just wouldn't listen. But now, with the commercials for "Source Code" on every channel, I must face the cold, hard facts:

Jake Gyllenhaal is cheating on me.

He was my first. I don't know about you, but when someone plays a character based on me in a movie, I tend to get a bit attached.

The actor earned a Golden Globe nomination for his role in Love And Other Drugs. As Jamie Randall, he portrays a handsome, charming and totally buff Viagra salesman. My friends and family -- and, come to think of it, several strangers -- have admitted their inability to identify any similarities between the aforementioned description and me. It's good to have people around to keep you humble, I find myself reminding myself regularly.

The movie premiered on November 4th, but it wasn't released nationally until the 24th, so November was a heady month of new experiences: paparazzi screaming my name on the red carpet (crazy coincidence what with Jamie Lee Curtis's limo arriving just then) and friends calling me "Jamie Reidy-Randall."

Jake garnered glowing reviews, being called "a charming rogue" (Besty Sharkey, LA Times) and "smoking hot" (Jenn, my girlfriend). Yet, rather than riding off into the sunset on the steed of success, Jake is returning to a theater near you this weekend.

So soon? The DVD just came out! Is there no freaking grace period in this town? (Dammit, I promised myself I wouldn't do this. Deep breaths, Jamie Reidy-Randall. Deep breaths.)

In his new movie, Jake plays Captain Colter Stevens. Really? Just had to be a Captain, huh? I exited the Army as a 1st Lieutenant; this blatant one-up-manship pierced my heart like a bullet from a sniper's rifle. Never even saw it coming (possibly due to the fact that IMDB Pro has blocked me from Jake's page). And what's up with "Colter?" That's not even a real name! The least he could've done was tell them to change it to one that can be mistaken for a girl's.

Speaking of women, Jenn recently reported feeling like Jake is cheating on her. Then my best friend called to ask if it's weird that he feels like Jake is cheating on him. (That's the problem with operating in this rarefied air: those closest to you try to leech onto your emotional issues.) Given Jenn's aforementioned movie review and the way her boobs perked up upon meeting Jake in the VIP section at the premiere party, I am more concerned with her feeling than my buddy's.

People ask me if I'm going to see Source Code when it opens this weekend. Look, I want to stand by my man and all that, but I thought Jake and I had something special. Only now he's playing a made up guy with a made up first name, as opposed to a 90% made up guy with my first name. It's tough to get past that kind of infidelity.

But that's who Jake is: a serial actor. This is not to say he stars in soap operas, but that he makes a movie and then makes another movie, and so on, and so on. He simply can't help himself.

And that's why I need to support him. In a town where loyalties last like tumbleweeds in the desert, I'm sticking around. Just call me Rango. So this Sunday will find me settling into a seat in Manhattan Beach's Arclight Cinemas to watch Source Code. The movie's not supposed to be a tearjerker, but I'm gonna bring Kleenex just in case it gets a bit dusty in there.

Afterwards I'm going to race home and finish my latest book. A collection of humorous essays about me and my father, it's got "movie" written all over it.