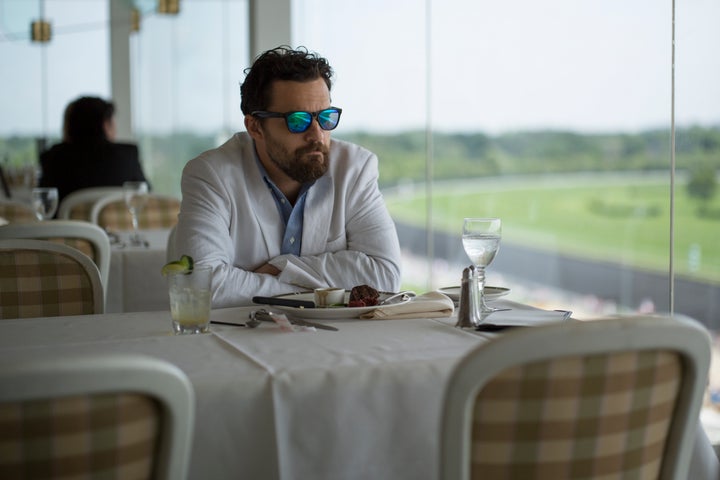 Jake Johnson is taking off his "New Girl" cap and diving back into the indie movie scene ― this time with a story partially inspired by people he's known throughout his life.
The actor, who previously starred in the indies "Drinking Buddies" and "Digging For Fire," is behind the new film "Win It All," which he co-wrote with screenwriter Joe Swanberg, now on Netflix.
Johnson also plays the lead role of Eddie Garrett, a small-time, Chicago-based gambler who agrees to hold on to a duffel bag (and not open it) for an acquaintance heading to prison. When his temptation gets the best of him, he opens the bag and discovers that it's full of cash. Needless to say, Eddie gets himself into a bit of a mess after that.
"This is a movie I really love," Johnson told The Huffington Post. "I love story. I love tension and I love having a character that you care about. And the game of it was, 'Can we make an indie movie but have a story to it?' … That was the hope. We want to put him [Eddie] through a hero's journey."
Eddie is the kind of guy you find yourself rooting for throughout the film as he tries to navigate love, family and holding down a job. Johnson, who grew up in the Chicago area, says he based the character partially on his own family.
"I grew up nine brothers and sisters ... My father wasn't a character in my life until I entered my 20s," Johnson said. "So, my uncles were these larger-than-life characters to me that I really looked up to. I just thought they were the coolest guys, even if they were doing stuff that wasn't the most above-board. The guys we saw were always loving and caring and sweet and three-dimensional. So I wanted to create a character who you feel like you've seen — the down-and-out gambler guy who was more real, someone you can actually relate to ... These characters for me — my family growing up — my aunts and uncles were really cool. So that was the inspiration for me."
The film co-stars Joe Lo Truglio and Aislinn Derbez, along with Keegan-Michael Key, with whom Johnson had worked previously. Key plays Gabe, Eddie's mentor and sponsor.
"I met Keegan when we did 'Let's Be Cops Together' and he is one of the most talented actors I've ever been around," Johnson said. "His character work, his accent work and his technical acting is so impressive that it's scary. This is a guy I want to work with 100 times over. So with this movie, we knew the character would be a tough character but would give you laughs at any moment."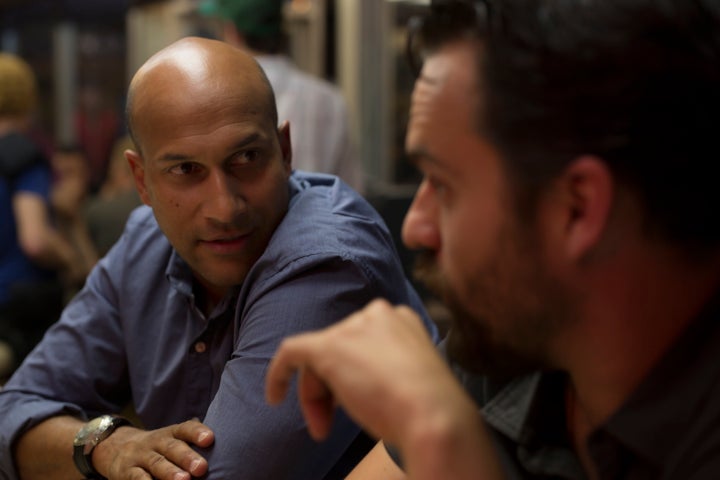 Although "Win It All" is considered a drama, Johnson and Swanberg also incorporated comedic moments into the script. 
"In order for the movie to work you need to believe in the story and believe in the stakes … I don't want to spend an hour and a half in someone's home and not make them laugh," Johnson said.
"Win It All," directed by Swanberg," is currently available on Netflix.
Calling all HuffPost superfans!
Sign up for membership to become a founding member and help shape HuffPost's next chapter
BEFORE YOU GO
PHOTO GALLERY
Celebrity News & Photos: 2017