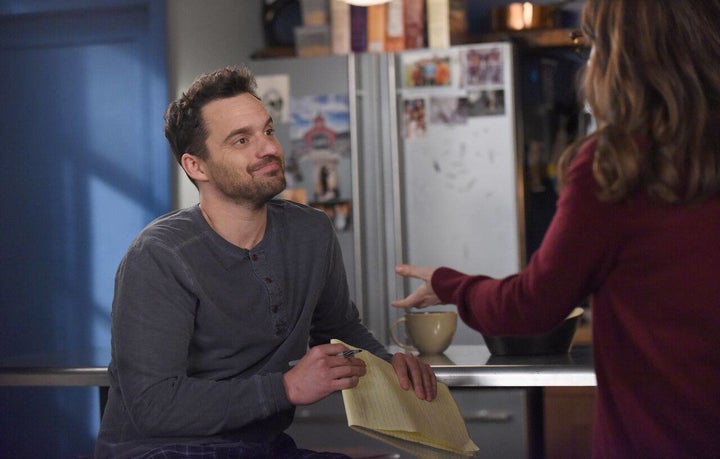 For six years, Jake Johnson has showed off his comedic acting chops as Nick Miller on Fox's "New Girl." Now, with the Season 6 finale airing Tuesday, some fans (and even the stars of the show, according to Johnson) are wondering if the episode will also double as the sitcom's series finale. Fox has yet to announce whether the show will return for a seventh season.
The question on a lot of fans' minds is whether Nick and Jess (Zooey Deschanel) will end up together. For his part, Johnson just hopes longtime viewers are happy with the way "New Girl" ends, whenever that day comes. 
"What I really in my heart believe, I just want the core fan base, the people who love the show, I want them to be happy. And I don't actually know what that ending is," he told The Huffington Post, adding, "I just want this TV show to end in a way so that the people who have committed six years of their lives to it, who have cared about it — I don't want to let them down."
Below, HuffPost catches up with Johnson ahead of the Season 6 finale.
In last week's episode, Jess says she's going to tell Nick how she really feels about him. What can fans expect in the Season 6 finale on Tuesday?
If you're a fan of Nick and Jess and it's a relationship you care about, there's a resolution ― either good or bad, the finale doesn't stay away from it. It's front and center. I think some finales like to — season finales, because we don't know we might be back ― they will stay away from it. This show doesn't stay away from it. Liz Meriwether, the creator of our show, tackles it. So good or bad, happy or sad, those two [Nick and Jess] kind of get in it.
Are you hoping for a Season 7?
Oh, I gotta say, I've really loved playing Nick. He's a character who I think the writers have done a really nice job with. [I also love] being able to do TV, improv and have a comedic rhythm. And more than anything, I would be sad not to be able to act with my co-stars anymore because of the rhythm we have when Nick and Schmidt (Max Greenfield) interact and Nick and Winston (Lamorne Morris) and Nick and Jess. And Coach (Damon Wayans Jr.) when he was around ― it was really sad not to do those scenes with him anymore. As an actor, that's the thing that people don't realize. The audience gets to watch it in terms of the stories and gets to see the characters as real. But they're not real to us. These are characters we get to play, and one day Fox is going to tell us that we don't get to play them anymore.
What have been some of your favorite scenes and moments to shoot?
I'll do something and people will go, 'Oh that's very Nick Miller-ish,' and I'll go, 'Sure, he talks and looks like me. There's always going to be similarities.' But I'll probably never get to play that character again if Fox passes on him, and I like playing him a lot. I love it. What's the most fun at times are certain rhythms I'll get into with certain actors that are just ridiculous, like the "Gave Me Cookie, Got You Cookie" run ... I like when Nick is funny in those episodes and I like when Nick is really stunted mentally but really emotional. And I like when he's trying really hard but he doesn't have the emotional tools to figure out what's happening.

What's it like to work with Max Greenfield, who plays Schmidt on the show?
When he and I are arguing but are emotional, it's really fun to do. I say that but I don't really want to discredit everyone else. I love the Nick and Jess scenes and I love shooting with Winston. We improvise with each other. Max and I, when we step in to a scene, we'll just start improvising and I'll know exactly where he's going and vice versa as these characters. We know the reaction we're going to get from the crew and it will be sad to be like, 'Oh, I'll never do that again?' I've been doing that for six years, multiple days a week.
The Season 6 finale of "New Girl" airs Tuesday at 8 p.m. ET on Fox. Jake Johnson will next star in "Win It All," a new film debuting Friday on Netflix.
This interview has been edited and condensed.
REAL LIFE. REAL NEWS. REAL VOICES.
Help us tell more of the stories that matter from voices that too often remain unheard.
BEFORE YOU GO