A long-snapper and lifelong USC football fan by the name of Jake Olson announced Monday that he will get a chance to play for the Trojans this season.
On Tuesday morning, he took his dream one step further, suiting up and participating in his first practice with the team.
Olson talked how excited he was to be given the opportunity after the practice. "It was a surreal feeling being out there at practice," Olson told the USC Ripsit blog. "I'm excited to help this team in any way I can and be a great teammate. I love this team and I always have, and now it feels great to be a part of it."
Olson was born with retinoblastoma, which is a cancer of the retina. As a result of the cancer, he had his left eye removed at 10 months old, and his right eye in 2009 at age 12. Despite the difficulties he would face because of his blindness, Olson eventually made his high school football team as the starting long-snapper anyway.
As ESPN noted, Olson established a relationship with the Trojans football team back in 2009. That season, he ended up flying out to Notre Dame to see USC face the Irish. He also went to a USC practice the day before his surgery.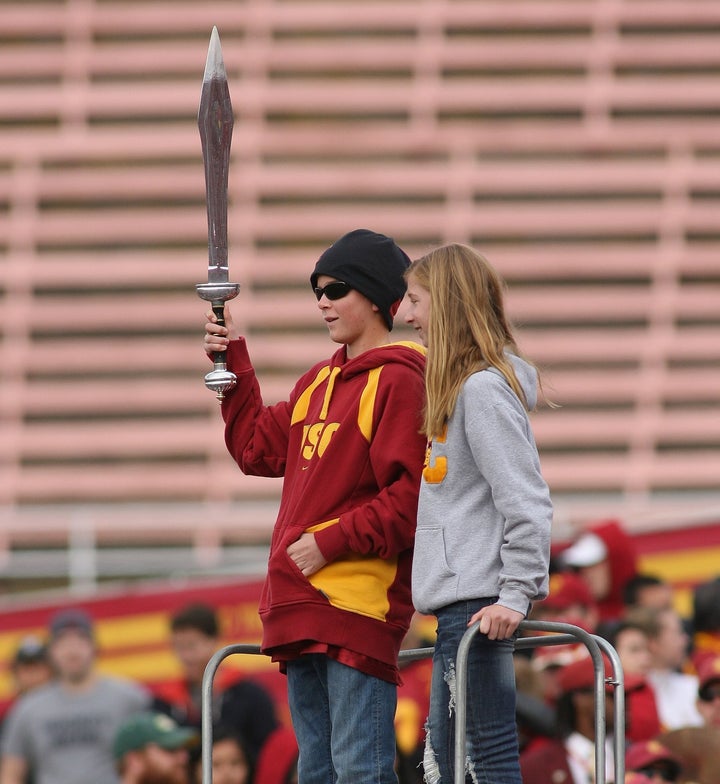 Head coach Steve Sarkisian said that "someday, [they] hope to get Jake into a game."
USC sports information director Tim Tessalone reiterated this wish in a phone conversation with The Huffington Post Sarkisian's point, but also emphasized Olson will be treated like every other player on the roster.
"Sark, in the past, has said the hope is to get him in the game one day," Tessalone said. "There's no guarantees on that -- like any player, he's got to try and perform."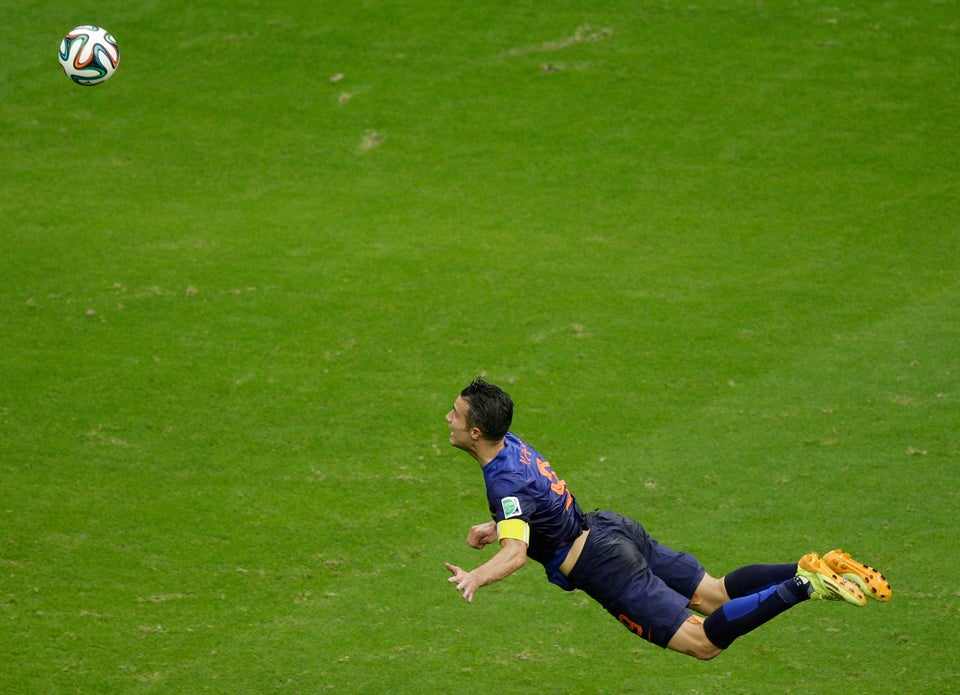 Amazing Sports Photos
Popular in the Community