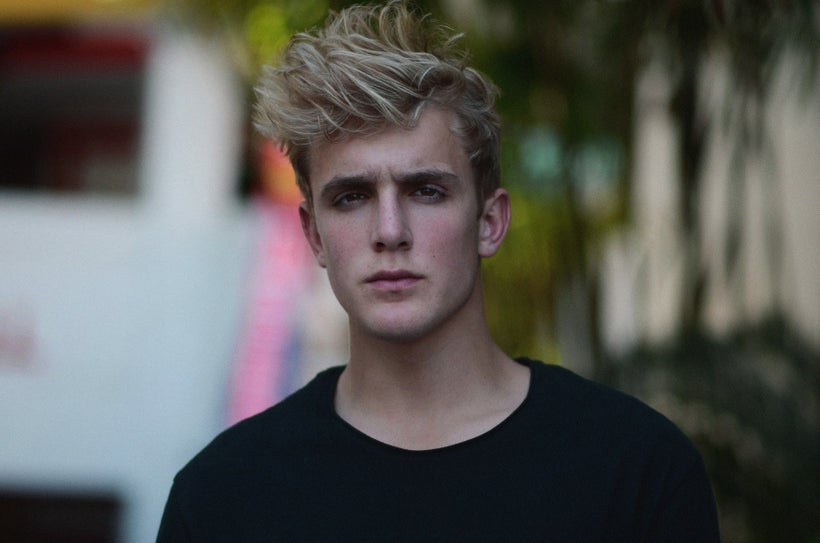 The way I see it, Jake Paul isn't just a Youtuber celebrity or an Instagram-famous influencer. He is primarily a serial entrepreneur and investor. Team10, his social media label and talent incubator, is an ambitious project seeking to disrupt the influencer industry and take over Hollywood. Those are pretty big plans for a 20-year-old. But Jake is no normal 20-year-old.
For this interview, I had been wanting to find someone who is using their fame to build something bigger than themselves. When I heard Lewis Howes' interview with Jake, I immediately contacted him. He responded in a matter of hours, and I had booked my flight from Budapest to Los Angeles as soon as he said yes.
It was 9 PM when I arrived, and Jake and his team were still hard at work shooting the day's vlog. He apologized for working so late and said, "There are a lot of business people who want to meet with me, but I'm shooting all day, so I tell them let's meet at 9pm! They don't get it." We had a laugh about that. It's a pretty common problem for all entrepreneurs. There just aren't enough hours in the day! "I have to deal with that. The truth is that I don't have time. I can't even be a good friend to anyone, which sucks. It's like when I get home it's 10 PM, and there's still so much to do."
Being twenty and living the life of a successful entrepreneur is challenging, Jake admits. "I called my mom this morning and told her that I feel a lot of pressure. People still don't know how to handle it. Even some influencers don't get it. Actually it's hard to find people who fully understand it in 360 degrees."
You might wonder what could possibly be so hard for him—he has money, the success and the fame—but if you take a closer look, it's not that simple. Being at the top of your game means that you constantly have to create better, more exciting content than you did yesterday—not to mention Jake has so many other projects he's working on simultaneously: Team10, a Disney partnership, sponsor deals. The pressure can mount pretty quickly.
Luckily he has a strong support system. "I am so lucky to have really good parents," he tells me. "They didn't hesitate to let us go to LA. They didn't hesitate, because they knew that they raised their kids the right way: to be able to live by themselves and not get caught up by LA."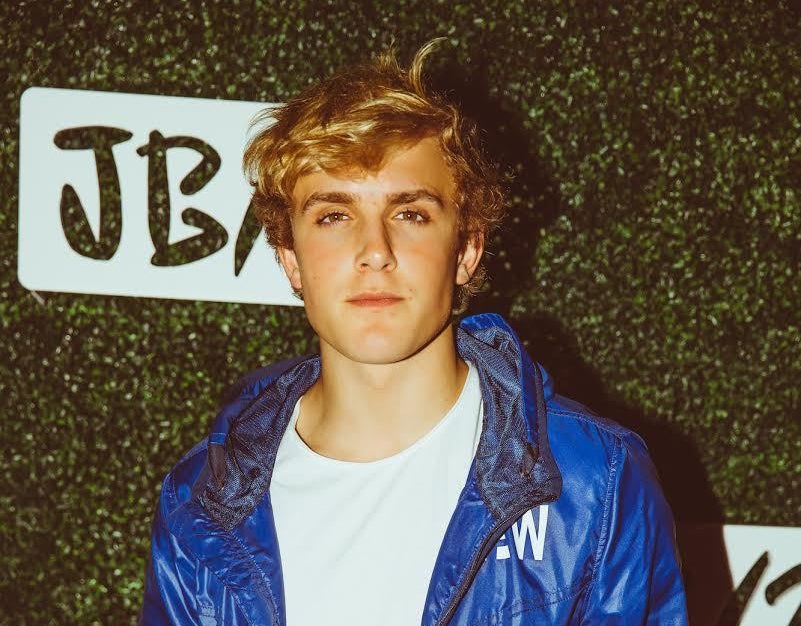 When Jake first moved to LA he had to figure everything out pretty quickly. "I moved to LA at 17, and for the fist time I had to realize that if I run out of money, I'm moving back to Ohio—and I didn't want to do that at all. And I was like, ok, how can I create something where I don't need brands to pay for what I'm doing?" So he created Team10, the y-combinator for talent. He moved in with a couple of young influencers who are actually his friends, and they have been creating content together for more reach, more fans and faster growth.
He is taking his "incubator" to the next level by opening it up for anyone who wants to experience growth. "I am launching an education course on how to become social media famous. The people who actually go through it actually have the chance to join Team10. We fly them out to LA to collaborate with them. There will be no more secrets on social media anymore. We're putting all of our tricks out there. And the people who are finding success, we can help them to get to the next level. This course can turn your hobby into your career."
Of course, it's still not enough if you take the course. You might think about your hobby and your passion, but you still don't know how to get started. When I asked Jake what his advice is to everyone out there he says, "You have to start now. Don't wait any longer. Figure out what you want to do and dedicate your whole entire life to it. Start working for free, if you have to live in your parents' basement, whatever you have to do, you will be 10 times happier when you die if you follow your dreams."
Nowadays everyone wants to be an influencer, but what sets the good ones apart? People have to fall in love with your personality, and that's something most of the fashion influencers don't have or at least they just don't show. "How you keep them coming back is having them fall in love with you as a person. If you take away the airplane, or the cool clothes, do the followers still want to be involved in your life? Those are the influencers who are super successful."
At least 90% of influencers would disappear if you took away everything they show off, for sure. The problem is they don't think about the long term: they are happy with what they have, and they accept all the brand deals even if it leads to people losing interest. "Probably 20 brands a day reach out to me, and maybe 1 every two months has enough money to pay how expensive my rates are, which is fine, but the problem is, if you start to do it for lower and lower rates, you find yourself doing it more and more often, which is when your fans get upset. I've seen so many people on Instagram lose all of their followers because they were doing constant collaborations. They were only getting paid $100 dollars per post. That doesn't make any sense."
And it's gone even further, with many top bloggers starting to accept non-paid deals with high-end brands in exchange for free bags and getting featured on the brand's page. But we all know this will probably never drive more followers to your page. Arianna Huffington has shared many of my articles and Instagram posts and I didn't get any new followers or more reach even though she has millions of followers. Accepting non-paid deals is something that has nothing to do with a business mindset, and it's just ruining the whole market. That's one of the reasons why many influencers are changing their focus.
"A lot of my mentors and advisors always tell me how to create businesses that make money in different ways. What I love about Youtube is that you don't need brands to pay you because you get paid off the views. When I put effort into Youtube, I directly see money back."
Talking about multiple ways of making money: he is taking his mentors advice seriously. "If there are big enough names and if there is big enough hype around Team10, then we can sell our content to big outlets. What I think is, a lot of famous people will come from the social media scene in the future."
And indeed this is already happening in the industry. You're starting to see that social media personalities are taking the jobs of actors. "They are intimidated by us," says Jake. "That causes them to talk smack. They'll say, 'influencers can't act.' Of course there are influencers who can't act, but there are actors who can't act too. It's childish. They should just go out and do social media." Which of course, many actors do, and lots of them are at this point trying to transition Hollywood fame into internet fame. Sometimes it works and sometimes it doesn't, but there's no denying that everyone is putting a high price on social media influence these days. People follow the money.
Which brings me to one of the most interesting things that Jake said towards the end of our interview. "At the end of the day Hollywood is a business. Business will always come first. Executives want to make money. They will choose me every time over someone who is a good actor but who doesn't have followers. I am making more money. They will choose me even if I am not as good." That's how social media changes the game: you don't even have to be the best at something to be the first pick. For better or worse, this is the new landscape of fame, and influencers are ready to have their piece of the pie.
Nora Oravecz is a self-made social media personality, best-selling author, and speaker on a mission to help the next generation of influencers and entrepreneurs by exploring and sharing the stories of some of the world's most successful people. Learn more: noraoravecz.co
REAL LIFE. REAL NEWS. REAL VOICES.
Help us tell more of the stories that matter from voices that too often remain unheard.
This post was published on the now-closed HuffPost Contributor platform. Contributors control their own work and posted freely to our site. If you need to flag this entry as abusive,
send us an email
.