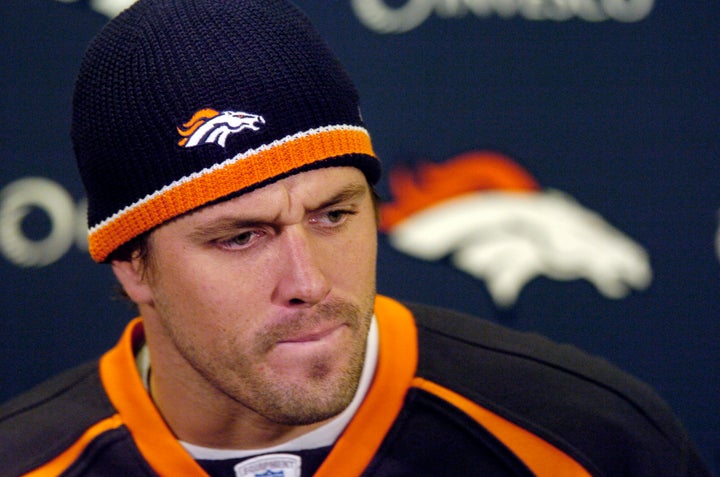 It's become increasingly difficult to deny some connection between the game of football and long-term head trauma. With new, damning research suggesting a high prevalence of degenerative disease CTE in the brains of former NFL players, even the NFL has acknowledged the link between sport and sickness.
So that's part of the reason why former Denver Broncos quarterback Jake Plummer finds it so hypocritical, so enraging, that NFL power brokers like Dallas Cowboys owner Jerry Jones refute the reality of CTE. In an interview with BSN Denver published Tuesday, Plummer referenced a quote Jones gave this past March when the owner claimed it was "absurd" to find football directly liable for the disease.
"Shame on him for saying that, that billionaire asshole," Plummer said. "It's the worst thing in the world for a guy like that to say. That's where we're sitting; grown-ass men are asked to go out there for millions of dollars -- which, yeah, it's a lot of money -- bang themselves around and completely fuck their lives over for their 40s and 50s."
And as the public judges NFL players ever more harshly in recent years for putting their bodies -- and brains -- on the line whenever they step on the gridiron, Plummer explained that he believes owners should bear more of the brunt of responsibility. As he sees it, the Jerry Joneses of the world sit in their skyboxes and rake in much of the money without risking their lives for their livelihoods as the players do every Sunday.
I have a hard time with it because everybody says, 'Oh, poor NFL millionaires. Oh, you poor people.' They don't understand. Maybe they should have a little more to say about the owners that are billionaires. They're not millionaires; they're billionaires.
What makes it worse in Plummer's mind is that the league brass spends so much energy skirting talk of CTE and avoiding the issue of head trauma while managing to unambiguously condemn alternative medicine like Cannabidiol.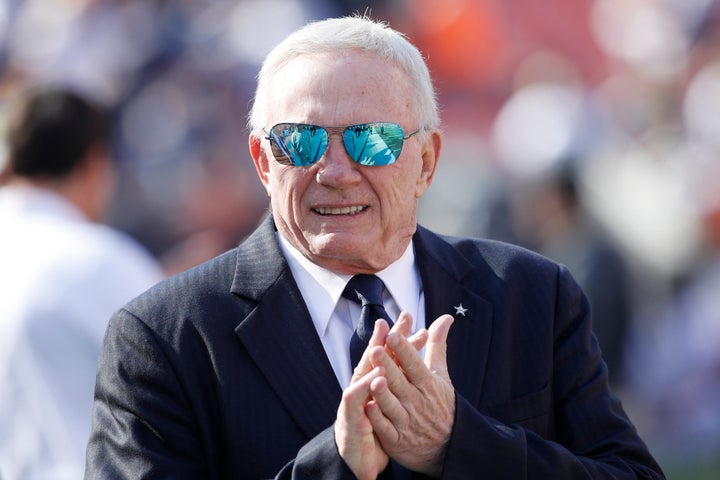 That double standard is what seems to aggravate Plummer the most, as the NFL picks and chooses the medical causes it alternately takes up and ignores, leaving players relatively powerless -- aware of degenerative diseases like CTE, but in the dark for how to combat them. Aware of potential pain relievers like CBD, but without the license to use them.
"I just don't see anything wrong with allowing grown men to take something that's going to help them and quite possibly save the game," said Plummer, who retired in 2007 at age 32. 
Quite the double standard, indeed.
Calling all HuffPost superfans!
Sign up for membership to become a founding member and help shape HuffPost's next chapter
BEFORE YOU GO
PHOTO GALLERY
Former NFL Players With CTE