The question came toward the end of Wednesday's White House Press Briefing after Tapper asked Jay Carney, the White House Press Secretary, about the qualities the president looks for when he selects an ambassador.
Carney, for his part, said he would "not engage in speculation about possible personnel announcements," but said that the president looks for "talent, wisdom and character in his appointees."
Tapper countered with a question that elicited laughter from some of his colleagues, asking if it's "important for a diplomat to be diplomatic."
The exchange continued for another minute before Tapper got in his final question about "The Devil Wears Prada." While it got a hearty laugh from Carney, it went unanswered.
The 2006 film, which stars Meryl Streep and Anne Hathaway, is based on the bestselling novel by Lauren Weisberger. Weisberger's first job was toiling as Anna Wintour's assistant, and The Devil Wears Prada, which chronicles a young woman's grueling experience under a demanding fashion editor-in-chief, is understood to be based on her time at Vogue.
Before You Go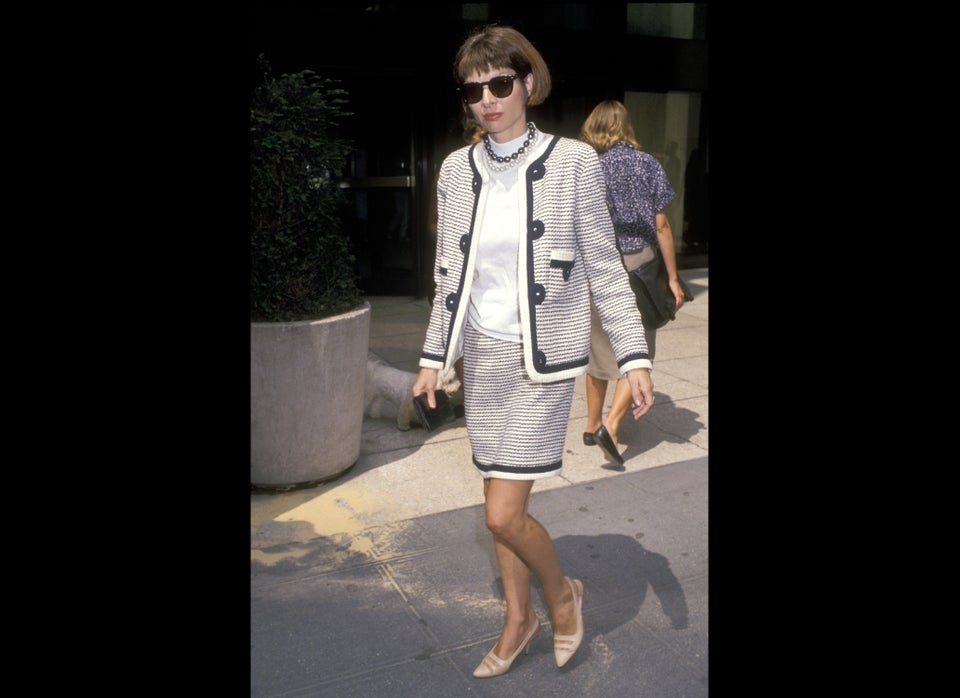 Anna Wintour Through The Years
Popular in the Community