Ryan appeared at a town hall meeting in Racine, Wisconsin, and was asked if he would condemn Donald Trump's response to Charlottesville, in which the president blamed "both sides" for the events that unfolded.
The House speaker said the president "messed up" for making comments that were "morally ambiguous" and "confusing," which caused Tapper to respond: "It wasn't morally ambiguous. It was morally wrong, what the president said."
"There were not any 'very fine people' at that rally," Tapper said to applause.
After Tapper's clear response, Ryan said the CNN host was right.
"I totally agree with that," Ryan said. Referring back to Trump's response, Ryan added, "It was not only morally ambiguous, it was equivocating. And that was wrong."
Watch the exchange in the two videos below.
Related
Before You Go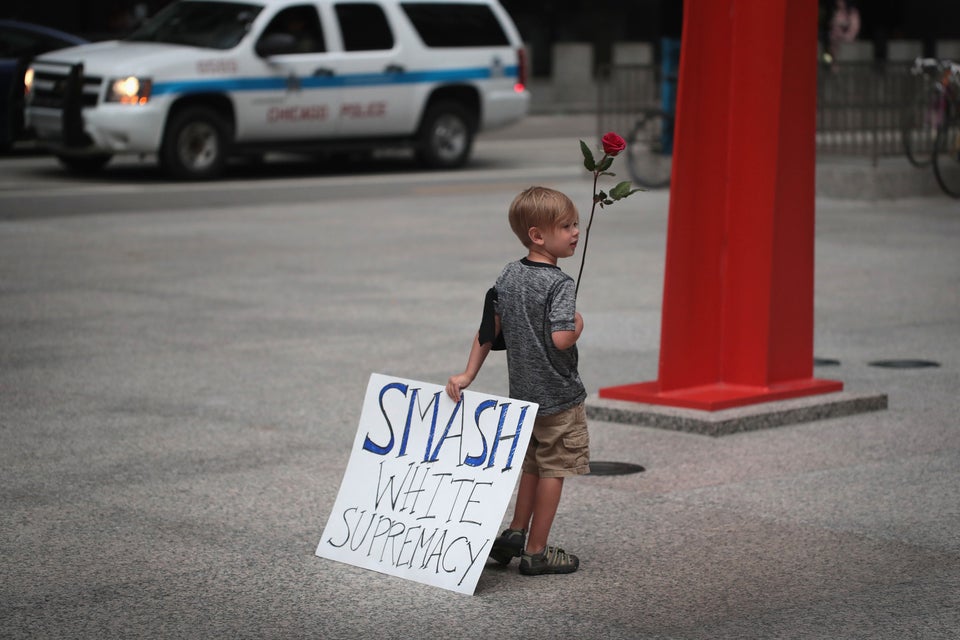 Powerful Signs From Charlottesville Protests Across The U.S.
Popular in the Community