CNN host Jake Tapper had a stark reminder for those celebrating: Trump didn't offer implicit support to racists this week because of Bannon. He did it because he's Trump.
Tapper described Bannon as the "architect" of both the final stretch of Trump's presidential campaign and his more controversial strategies, but Tapper warned his viewers not to put the onus on Bannon for the president's widely criticized response to the white supremacist rally in Charlottesville, Virginia.
"Those who blame Bannon for the president's controversial comments on race and racists, as many Democrats have done ― that's not supported by facts," he said.
Trump revealed his true colors long before Bannon joined his team, Tapper argued. He rolled clips of Trump's speeches and interviews given before Bannon signed onto his campaign, including when Trump called Mexican immigrants "rapists," when he said Judge Gonzalo Curiel couldn't do his job because of his "Mexican heritage" and when he wouldn't condemn a white supremacist during an interview with Tapper in February 2016.
Bannon's hands aren't clean either, Tapper said, pointing to the former White House adviser's work in formulating Trump's Muslim travel ban and pushing to target undocumented immigrants.
"None of that is to excuse or make any judgments at all about whatever advice Bannon gave Mr. Trump once he came on board," Tapper said.
"But," he added, "the notion that those troubled by President Trump's response to Charlottesville should now breathe easier because Steven Bannon is gone ― that is not supported by the facts."
Watch Tapper's full segment on Bannon's departure from the White House in the video above.
Before You Go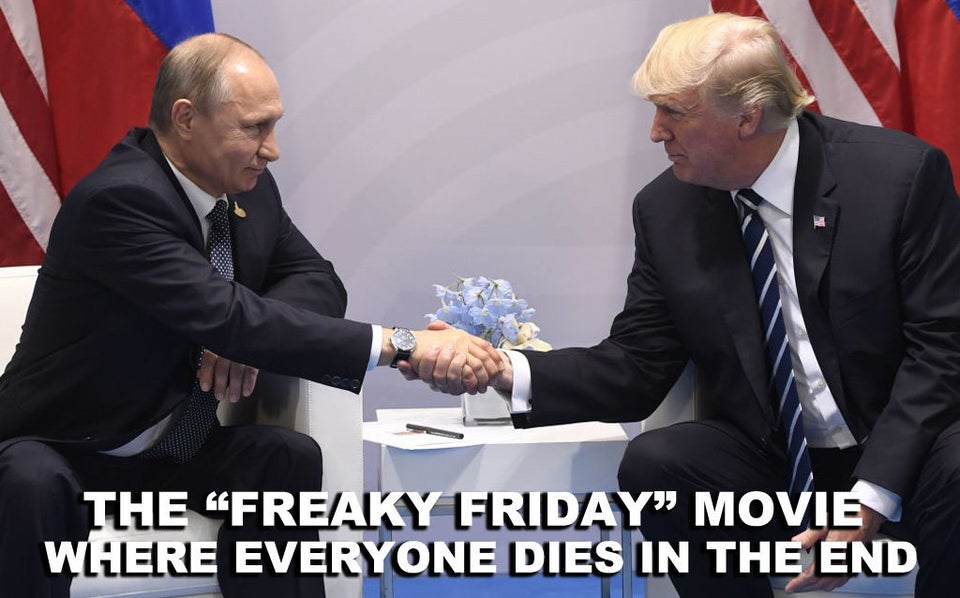 There Was No Audio, So We Captioned The Trump And Putin Meeting
Popular in the Community