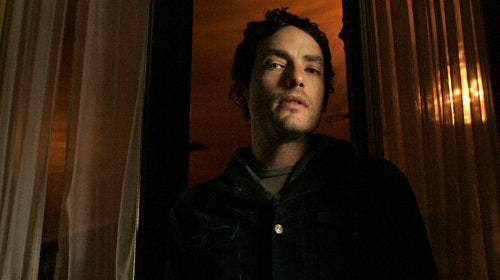 JAKOB DYLAN has been waiting for this moment.
He has four sons, and the older two are inching toward their teenage years. Over a lunch of black coffee in the Hollywood foothills the other day, he said he's made plans to become a stage dad, the best and most fervent that there ever was. He's going to enroll those boys in every arm of the performing arts he can think of, he said -- dancing and singing, instrumentation and songwriting.
"And then," he said, "people can dissect them, and talk about how much pressure they must be under because they are my sons."
Dylan narrowed his crystalline eyes and offered an easy smile. It was a smile of poise and peace, of recognition -- at long last -- that to much of the world, it will always be about the father, even when it should be about the son.
On Tuesday, Dylan, 38, will release "Seeing Things," his first solo album. The longtime ringleader of the Wallflowers, he has enjoyed considerable success in the last decade or so. But the new album is probably his best work, certainly his most graceful, with a range of imagery -- of grown-up love and grasshoppers on a country road, but also of darkness and war -- achieved only by gifted storytellers.
Calling all HuffPost superfans!
Sign up for membership to become a founding member and help shape HuffPost's next chapter