WANA/PESHAWAR, Pakistan July 31 (Reuters) - Family members on Friday denied reports of the death of Jalaluddin Haqqani, founder of the fearsome Haqqani militant network blamed for some of Afghanistan's deadliest suicide attacks.
Haqqani, in his 70s, is reported to have been in ill health in recent years and has given up most day-to-day control of his Taliban-allied militant network to his son, Sirajuddin.
Two other family members insisted Haqqani was not dead after Pakistani media reported his demise.
"Maulvi Jalaluddin Haqqani, no doubt, has become aged and suffering from different diseases but by the grace of Allah, he is safe and sound and alive," a close family member said.
However, a third member of the family said the reports were true. Haqqani "died of a brain hemorrhage a year and half ago. He is buried in the Zadran area of Khost province," this person told Reuters.
The contradictory reports come a day after the Taliban confirmed that its founder Mullah Mohammed Omar had some time ago, signifying a major shift in Afghanistan's militant leadership. The Afghan government said he died in 2013.
Mullah Omar's replacement, Mullah Akhtar Mohammed Mansour, appointed Sirajuddin Haqqani as his deputy, underscoring the links between the Afghan insurgency and the Haqqani network, who are believed to be close to Pakistan's feared Inter Services Intelligence.
The Haqqanis have been blamed for some of the most spectacular attacks against American targets in Afghanistan, a raid on Kabul's top hotel, an assassination attempt on then-President Hamid Karzai and a suicide bombing at the Indian Embassy.
(Additional reporting by Saud Mehsud in Dera Ismail Khan; Writing by Katharine Houreld)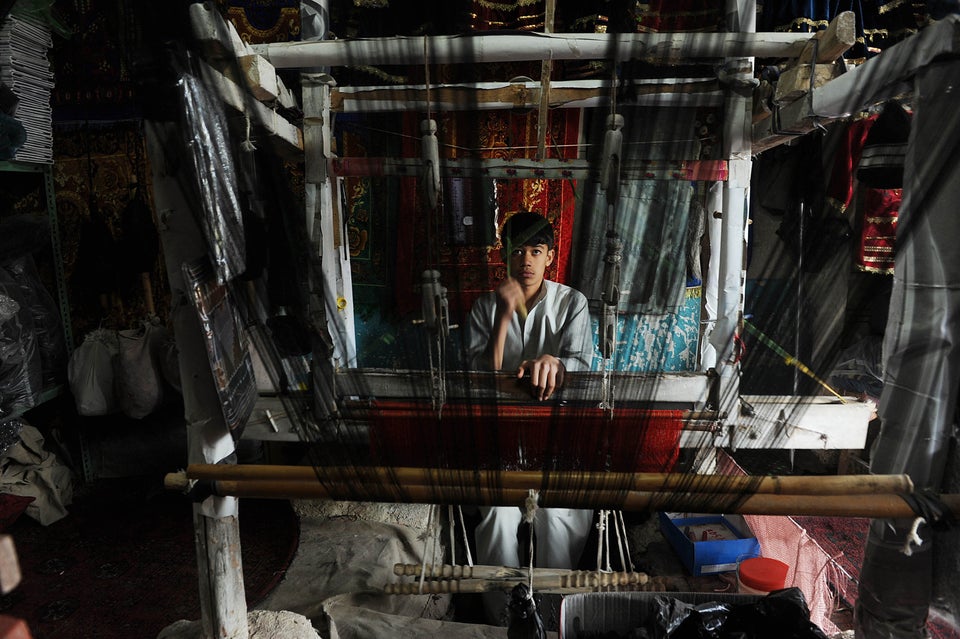 Weaving In Afghanistan
Related
Popular in the Community