Jalapeño poppers are an essential party food. They fit right in with pigs in a blanket, mini pizzas and other hors d'oeuvres -- the reasons you show up to the party in the first place.
Classic poppers are made from hollowed-out jalapeño peppers that are stuffed with cheese, breaded and deep fried. This traditional route is satisfactory, but if you're a member of the everything's-better-wrapped-in-bacon camp, see below: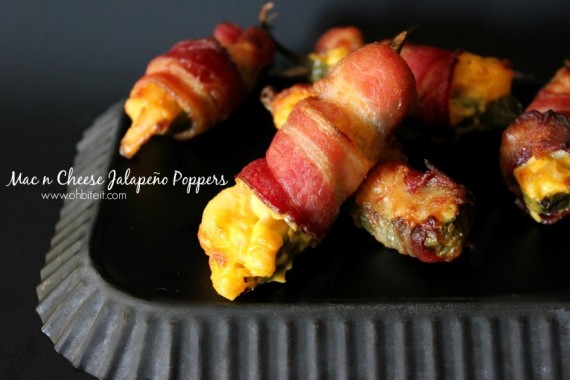 Photo: OhBiteIt
With each bite, melted cheesy goodness oozes out, complementing the crisp crunch of the bacon shell. You could make these for a party if you'd like, or you could just make an entire batch for your personal consumption. Just one popper provides a well-rounded serving of three major food groups: Veggies, dairy and bacon. Find the full recipe at Ohbiteit.com.