Jalue Dorje is a 9-year-old from the suburbs of Minneapolis, Minnesota. His life is filled with the typical past times of a soon-to-be fourth-grader: collecting Pokemon cards, playing soccer, watching shows on his laptop.
But Dorje also has responsibilities of a more spiritual nature. Along with perfecting his swimming strokes in the pool, the young boy spends his summer vacations learning Tibetan Buddhist mantras, practicing religious calligraphy, and attending ceremonies.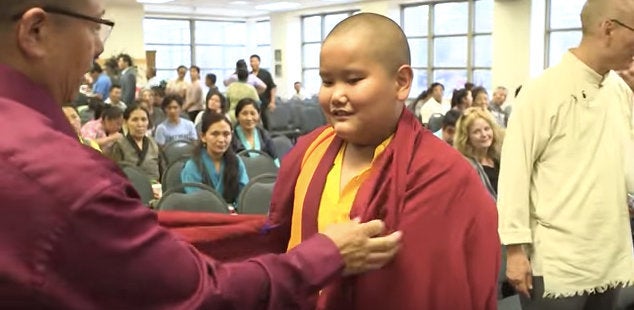 The signs of Dorje's special calling came early. His mom, Dechen Wangmo, and his dad, Dorje Tsegyal, both claim to have experienced vivid dreams while their son was still in the womb. When a respected lama from India visited Minnesota, the parents told him about the dreams. Soon, the lama had dreams of his own, in which he saw huge tigers roaming through the family's home. Tigers are a sign of strength and protection in Tibetan Buddhism, according to the Star Tribune.
The search for an answer about the young boy's calling soon traveled up to the Dalai Lama, the spiritual head of Tibetan Buddhism, who also recognized that Dorje was indeed a reincarnation of the Takshem lama.
Traditionally, young people who are identified as tulkus move to India to study full time in a monastery. But the Dalai Lama suggested that Dorje continue to live as a normal young American child, studying in school and learning to live within the modern world.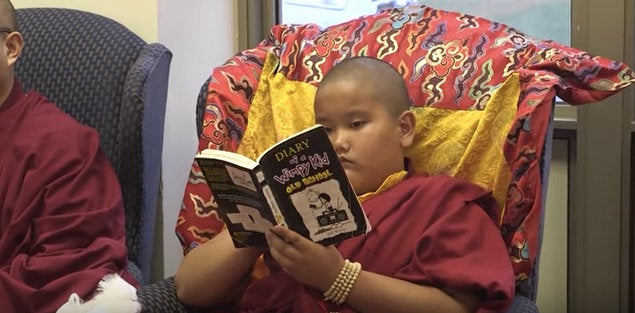 When Dorje gets older, he'll move into a monastery in the Himalayas to continue his religious training. After 10 years, he'll come back to serve Minnesota, which has the second largest Tibetan Buddhist community in America.
In the meantime, Dorje is super pumped about fourth grade.
Watch Religion and Ethics Newsweekly's feature on Jalue Dorje above.
Related
Before You Go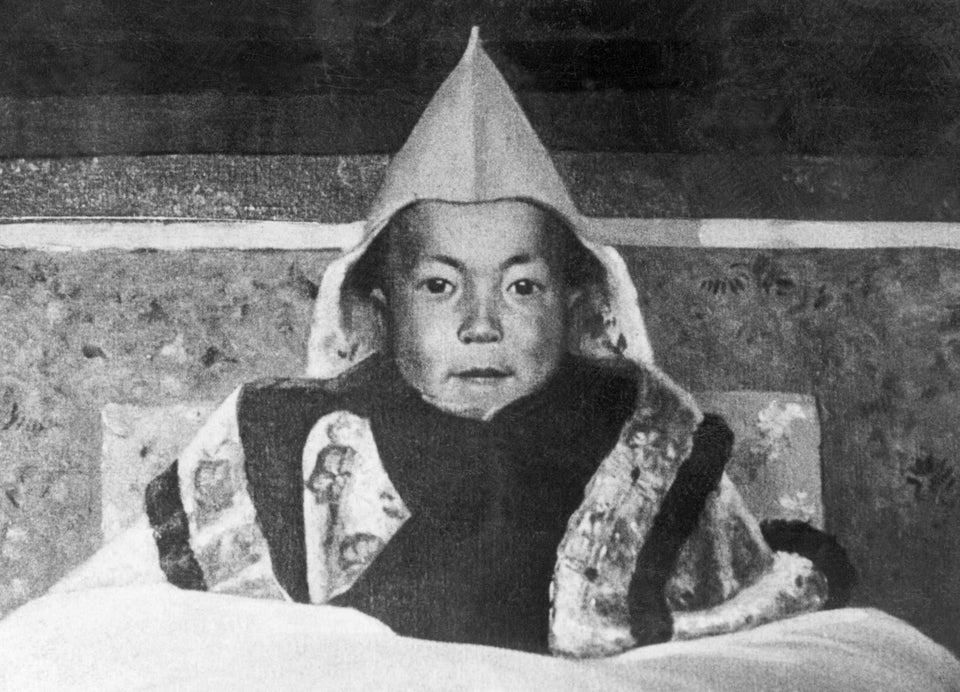 Vintage Photos Of The Dalai Lama
Popular in the Community