Diversity is as good as gold, according to a member of the Jamaican Bobsled Team.
It's critical that "little girls and little boys see someone that looks like them, talks like them, has the same culture as them, has crazy, curly hair and wears a natural, has brown skin, included in different things in this world," Fenlator-Victorian said, fighting tears. "When you grow up and you don't see that, you feel that you can't do it. And that is not right."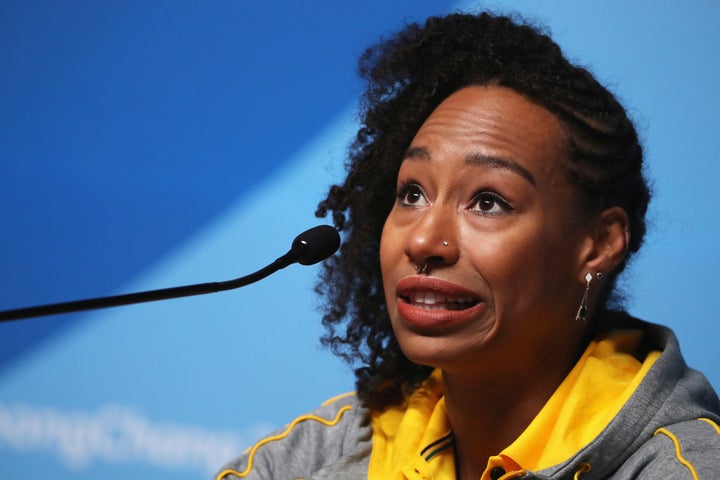 Fenlator-Victorian, a native of New Jersey, finished 11th for the United States with Lolo Jones at the Sochi Olympics in 2014. She switched her team affiliation to Jamaica, the country of her father, Cosman, for the 2018 Olympics in an effort to boost representation in the event there. Jamaica, which sent the men's bobsled team of "Cool Runnings" movie fame to the 1988 Olympics, is fielding a women's bobsled team for the first time.
"So, coming back home to Jamaica, I wanted my Jamaican people to see that they could do it," Fenlator-Victorian, 33, continued. "And there's not just one path that way or one path this way to get out of poverty, to make money or to make a name for themselves. If they want to be a Winter Olympian and do alpine skiing, now they see their fellow Jamaicans in the Winter Olympics"
Calling all HuffPost superfans!
Sign up for membership to become a founding member and help shape HuffPost's next chapter