A United Kingdom-based teacher is making the doll industry even more inclusive with the world's first Jamaican Patois-speaking doll line.
Saffron Jackson told the Jamaica Star that she was inspired to create Zuree Dolls when she tried looking for black dolls that represented her culture for her first daughter. She came up empty-handed.
"All the black dolls I have seen were from America, and most of them were either ugly or not to my liking," the Bog Walk, St. Catherine native said. "I thought, why not create my own doll?"
The first doll in her Zuree line is Toya, a Jamaica Patois-speaking cutie with dark skin and curly hair. Toya greets you with a prideful "Wah gwaan? Weh yaa seh?" when her torso is squeezed.
"The idea behind this is to show little girls that regardless of their skin tone or hair texture, they're indeed beautiful. Hence, the name Zuree. It come[s] from Swahili, and it means beautiful," Jackson told the outlet.
The 38-year-old said Toya has been in high demand since she officially launched in November with customers from around the world.
"People love that it speaks Jamaican. I've been getting sales from Australia, Estonia, Amsterdam, Germany, and all these places, which show there is a massive demand for our culture," she said. She said she currently has an order from Miami for 50 dolls.
The doll is currently available online for £50 ($79.17), but Jackson plans on making it more affordable in the future.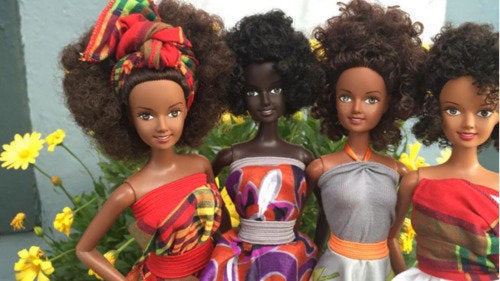 11 Dolls Besides Barbie That Celebrate Diversity
Popular in the Community