Police in Antioch, Calif., say Jamal Garrett, 29, handed a stick-up note to a Wells Fargo teller on Monday. But it was illegible to the clerk, so she took it to the manager for help, Fox40.com reported.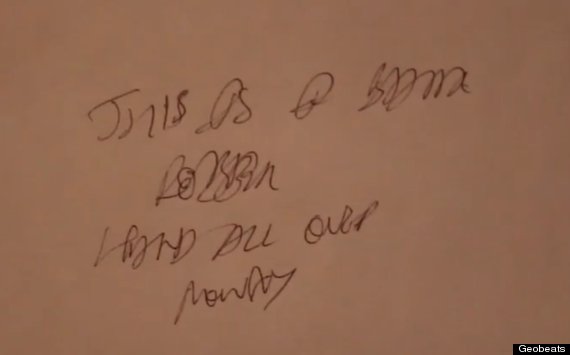 Investigators say that while the teller conferred with the manager, Garrett fled because it was clear to him that the writing was on the wall.
Garrett was arrested later in the day by officers responding to a complaint about what the San Ramon Express called "an unwanted guest." There was no other description of what prompted the call to police.
Officers handling the shopping center complaint noted that Garrett fit the description of the suspect who attempted to rob the bank.
Witnesses at the bank positively identified Garrett, who was charged with attempted robbery. He also had an outstanding warrant for parole violations, according to the San Jose Mercury News.

Related
Popular in the Community