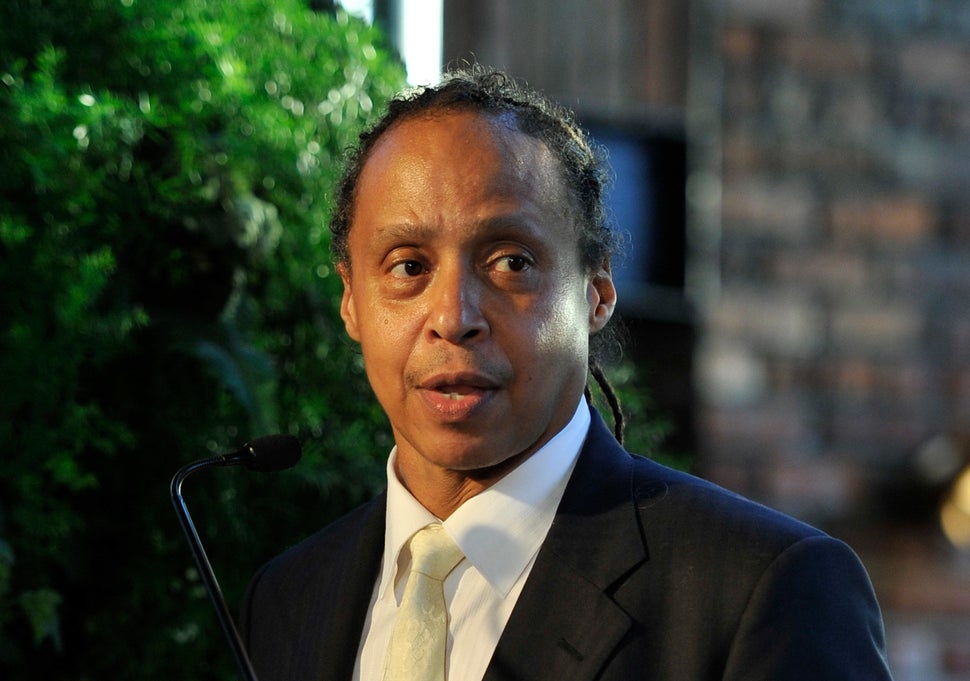 Fixers is a series from What's Working that profiles the people behind the most creative solutions to big problems. 
Jamal Joseph was just 15 when he joined the Black Panthers, though he fudged that number to 16, reasoning that it was a more plausible age for an activist. 
It was the famously incandescent year of 1968. On his first day at a Panthers meeting in New York, he met Afeni Shakur, future mother of Tupac. 
He was overfull of nervous energy and promised the room, "I will kill a white dude right now!" A leader reached into bottom drawer of a desk, and Joseph's heart started pounding. He was handed... a stack of books.
Joseph thought it was a test. "I thought you'd give me arms!" he cried. The Panther said, "Young brother, I just did."
As Joseph remembers it, the man went on, "You just said you wanted to kill some white dudes. Let me ask you this: if the people being exploited and oppressed were white instead of black, if our situation were reversed, would that be correct? This is a struggle for human rights, not a race war. Study these books and you'll know what the struggle is really about."
Joseph spent the next few years in a heady mix of violent crime, social activism, and heavyweight reading (Malcolm X, Eldridge Cleaver), a mashup of ideas and experience that continues to inform his life. In 1981, he was arrested for robbing an armored truck and spent five and a half years in federal prison in Leavenworth, Kansas. Ill-suited to the notion of free time, he earned two degrees, wrote plays, and started an interracial theater group while behind bars. Upon his release, he continued writing, both plays and books, and made movies. In 1998, he became a professor of screenwriting and film at Columbia University.
A year before that, he founded IMPACT Repertory Theatre, a Harlem-based nonprofit that gives teens and young adults a chance for creative expression. He noticed, within the community where he himself grew up, that there were fewer outlets for youthful passion than, say, joining the Black Panther Party. But the critical and creative energies of young people would be a shame to waste. Having seen how theater could empower disparate groups in prison, he set out to bring similar programming to young people in New York.
More than 1,500 young people in New York, and another 4,000 in Philadelphia and Atlanta, have participated in IMPACT workshops. They learn dance, music, drama, and writing, and have performed at venues including the United Nations Headquarters and New York City Hall. In 2007, the group was nominated for an Oscar for the song "Raise It Up," co-written by Joseph, from the film August Rush, and sang at the Academy Awards.
He dubs his line of work "artivism," that is, when an activist uses their art for social change. 
Joseph, now 62, is one of this year's six winners of the Purpose Prize from the San Francisco nonprofit Encore.org. The award, which comes with $25,000 in cash, is given to "people over 60 who are combining their passion and experience for social good."
Eunice Lin Nichols, Director of the Purpose Prize, told HuffPost, "There's nothing tidy about Jamal's life arc. His time in prison got him thinking about the power of art for self-expression and community building. But it's been in his encore years that he has brought all those pieces together. While Jamal's own life journey has been epic, what I love about him and our other Purpose Prize honorees is this shared sense that they're not done yet. Jamal is at an age where, instead of kicking back, he's doing what might be the most important work of his life."
In an interview with The Huffington Post, Joseph spoke about the surprising facts of Black Panther life, writing plays in a prison yard, and his theory on the "bonus years" of adulthood.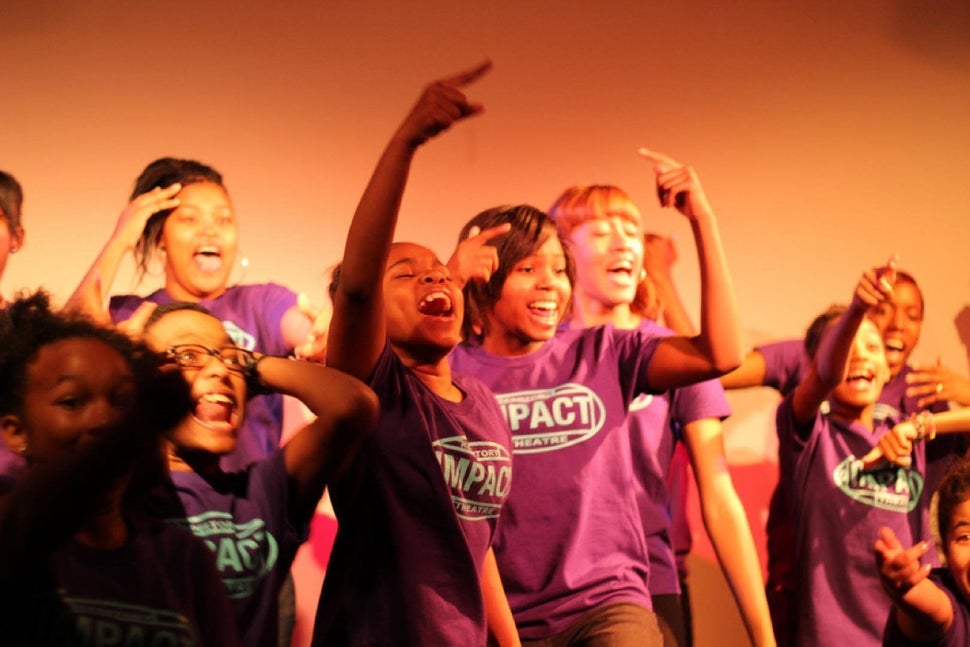 First, congratulations. What are you doing to celebrate, and how are you planning to use the Purpose Prize?
Thanks. I just went out for dinner with my family, but all the prize money is going straight to the program. I'm mostly happy that our work is getting extra national recognition.
What's the next big IMPACT project on your plate?
We're all in on the Generations Project, which seeks to connect elders and youth through storytelling circles. We're working with Harlem Mothers Save, a group of mothers and grandmothers who have lost children and grandchildren to gun violence. They're turning their pain into power by becoming activists against guns, but also by sharing their stories with young people. So our kids are getting wisdom from these elders, but also certainly vice versa. 
Actually, the assistant art director of IMPACT, Carlton Taylor, who's 27, came to IMPACT when he was 13 and his own father was killed by gun violence. So we're really coming back to this idea of the village, and breaking down barriers through storytelling.
What work might we see come out of the Generations Project? 
Many different things: spoken word, song, probably some dance. We'll even be incorporating the elders as performers in one show.
Do you work exclusively in Harlem? 
Most of our programming is in Harlem, where we started and where I live, but the kids come from all over New York. Columbia University has given us rehearsal space for weekends near 125th Street, and during the week we go to the Kennedy Center in Harlem. We spend eight hours there every Saturday because hard and dedicated work is important to our method. We've also done shorter workshops in cities like Atlanta and Philadelphia.
How did you come to write a biography of Tupac? Is there an angle to his story you felt uniquely equipped to tell?
I knew Tupac his whole life because his mom was a Black Panther leader, one of the first people I met in the Panther office. She was like my big sister. So I knew Tupac for a long time, and this was a chance to share what I knew about him.  His heart and spirit were filled with love, a reflection of how he was raised in the [Panther] movement. But another part of him was all about survival, a reflection of his years on the street. There were two Tupacs and both were true. He was the "street corner soldier" of "Thug Life" and the activist who talked about "Brenda's Got a Baby." Before he was killed, I really think he reconciled those angry years with his activism. He started the One Nation project, he made peace with Nas. I wanted people to know that, and I wanted to share some new material, the poems and letters he wrote throughout his life.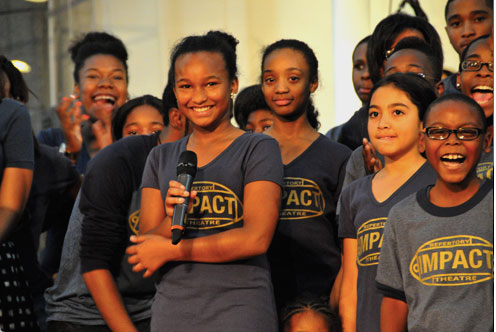 Tell me more about your early days playwriting in prison. How was your work received within that community?
I started playwriting in prison because I had only a pen and paper available to me. When I was rehearsing the first play I wrote ("Beyond the Call of Duty," about Vietnam veterans), a bunch of Latino gangbangers showed up, with the meanest stare you could imagine. I was pretty scared, they never leave their section unless they have beef. After 10-15 minutes into crashing our rehearsal, this guy says, "Yo jefe, let me talk to you a minute. Your actor's not delivering his lines well." So I asked if he wants to act, and he did. And then a few days later, guys from the white section came. And we became the only multicultural section of the yard. Guys who were at war started creating together. 
You work in a few different mediums - play, screen, film, music. Can you talk about working as an interdisciplinary artist? What are you most comfortable in?
Well, after I was released from prison, I moved from writing into film, not least because I had more resources available. I became interested in film in prison, when they would play old movies for us. It was amazing, all the guys would sit quiet. And I still do film work between my play and screenwriting, I just made a film called Chapter and Verse, starring one of my IMPACT kids. Between all these mediums, I consider myself first and foremost aguiro storyteller, in the African tradition of those who would use drums and music to entertain and educate.
But to be honest, the most comfortable form for me is with young people, with the kids. Where it's not just me telling story, but empowering kids to tell their stories. The rest of it just completely falls away. If I don't write another play, if I never make another film, that would be okay, as long as I can continue working with these kids.
Do you feel the act of storytelling is kind of transferrable, then?
Yes, and I can give an example. Our choir performed for the film August Rush, for which we were nominated for an Oscar. The gospel song we sang, called "Raise It Up," was about a motherless child. And the reason we were able to write and perform that song was because we understood the story. The song goes, "hang in there with me, sometimes it takes a different kind of love to raise a child." 
Have you seen this turn from radicalism towards service in other former Black Panthers of your generation?
What's amazing about the Panthers is how young we were. I was one of the youngest, at 15, but even the oldest were 19 or 20. We were kids. working 18 hours a day, without sleep and food, who wanted to change the world. The film Black Panthers: Vanguard of the Revolution does a great job showing this.
And a lot of us were killed or incarcerated. But of those who survived, I'm not exceptional. We're teachers, doctors, lawyers. Joe Harris is a doctor who just won the Nobel Prize for being a part of Doctors Without Borders. We were the bright minds of our generation. It's not surprising.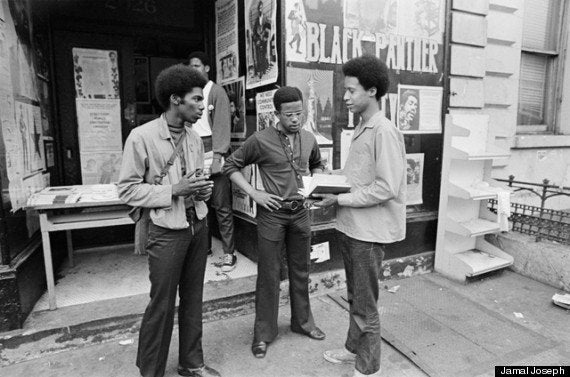 Do you share any of your Black Panther experiences with your kids these days?
Once a year we do an IMPACT workshop, during Black History Month, on the Black Panthers. It's not ideological so much as historical. I try to emphasize critical thinking in this as in other areas: I don't want to teach kids what to think, but how to think. I think that's most important at their age. For instance, if a drug dealer comes up to you saying, "You want to buy a new pair of sneakers? Here's an easy way to make money," that's when you need critical thinking. It all connects. So at IMPACT, in our own way, we try to pass on social justice.
What are your thoughts on the current generation of civil rights activists like Black Lives Matter?
Certainly it's an exciting time. The movement against mass incarceration is our next big arena. Just last week I went a show at the Apollo Theatre, a tribute to Harry Belafonte, put on by the group Gathering for Justice, who's doing great work. They protest youth incarceration and advocate raising the age of kids who can be imprisoned.
I think, for this generation, people have to try harder to stay connected. It's not just about retweeting. It is marching. It's going into the communities that you're serving. When we were young activists, we were in the community feeding people and clothing people. You have to do that work as well. When you talk about freedom, it's an abstract concept for a lot of folks. But for someone who is hungry, freedom is a hot meal. For someone who is homeless, liberation is a safe and warm place to sleep. So you're not just teaching at people, but teaching with people. That's what the Black Panthers showed us by example, by including students, activists, former prisoners, etc. 
There's no expiration date on dreams.

Jamal Joseph
Do you have any thoughts on the work that Encore.org, who awards the Purpose Prize, is doing to recognize the efforts of older individuals?
They say youth is wasted on the young. And in the past, it was. Once you grew old, that was it. By the time you figure some things out about life, you're yelling at kids in your yard. Now thanks to healthcare, we have these "bonus years" after middle age. Once you hit 60, and somehow come to acquired some wisdom, you have at least a few years left to put that into action. Which is a really cool, and is what the Encore movement is about. 
What's the best advice you've gotten in your line of work? 
It was from Harry Belafonte, when I was once raising money for a script. He said, "do good work, and what's supposed to follow will follow."
What's your advice for older people to who want to take advantage of said "bonus years"?
Find something you're passionate about, believe in it, work at it each and every day. It's similar to Belafonte's advice, I guess. People think they have to write the grant first, or find funding first, and then do their art. That's not true. When I started IMPACT, I had none of that. There's no expiration date on dreams. 
Calling all HuffPost superfans!
Sign up for membership to become a founding member and help shape HuffPost's next chapter