Sen. Marco Rubio (R-Fla.) is calling on Treasury Secretary Steven Mnuchin to cancel his planned appearance at an economic summit in Saudi Arabia later this month following the disappearance and suspected murder of journalist Jamal Khashoggi.
"I don't think we should continue as business as usual until we know exactly what's happened here... I don't think he should go," Rubio said Sunday on CNN's "State of the Union." 
Khashoggi, a Washington-based Saudi reporter who has been writing opinion columns for The Washington Post, went missing after he was captured on video entering the Saudi consulate in Turkey earlier this month. He is known as an outspoken critic of Saudi policies, and Turkish authorities have said they have evidence he was tortured and killed inside the building.
"He walked into that consulate and he never came out," Rubio said on CNN. "So the only two things that could have happened is, he's alive and somehow still in there, or he's dead and the Saudis are the ones who did it."
A growing number of media organizations and companies have pulled out of the economic summit in response to the mystery surrounding Khashoggi's well-being, including The New York Times, The Economist and Uber CEO Dara Khosrowshahi.
Mnuchin told CNBC on Friday that he was still planning on attending the conference, but added his plans could change "if more information comes out" about Khashoggi's disappearance.
Top White House economic adviser Larry Kudlow, asked about the Trump administration's continued participation in the Saudi event, similarly suggested that Mnuchin may ultimately not go, depending on the results of the ongoing investigation.
"It's a very important meeting but he... will want to see how things go in the Saudi investigation or the general investigation of the Khashoggi tragedy," Kudlow said on "Fox News Sunday."
Pressure has been growing on the Trump administration to mount a stronger response to Khashoggi's disappearance and the Saudi government's inability to provide clear answers about his whereabouts.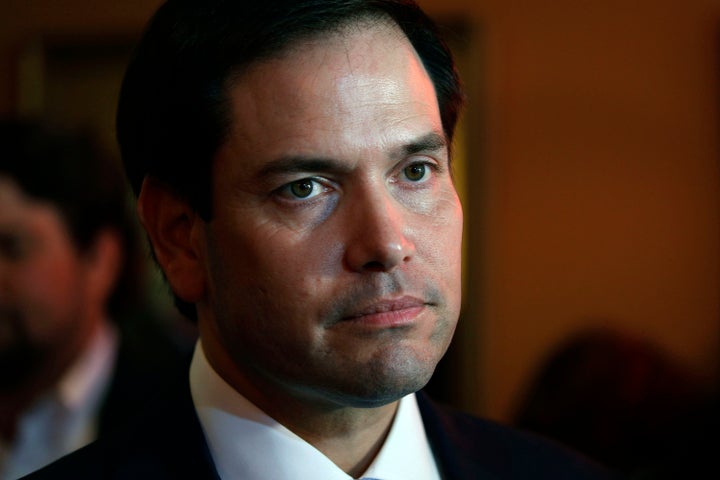 During an interview set to air Sunday evening on CBS "60 Minutes," President Donald Trump declined to say whether he would impose sanctions on Saudi Arabia if its involvement was confirmed. He also expressed reluctance to cease arms sales between the U.S. and the country because it could hurt American jobs.
But he also said his administration is "going to get to the bottom" of what has happened to Khashoggi's disappearance and "there will be severe punishment" for those responsible for it.
The kingdom later warned in a statement that it would "respond with greater action" to "any threats and attempts to undermine it."
 Bloomberg, CNN, CNBC and The Financial Times are among other media outlets that have withdrawn from the Future Investment Initiative (FII), scheduled to begin on Oct. 23 in Riyadh.
The Guardian reported on Saturday that the multiple business and media leaders also bailing from the event include Viacom CEO Bob Bakish, Los Angeles Times owner Patrick Soon-Shiong, CNBC anchor Andrew Ross Sorkin and Arianna Huffington, who runs consulting firm Thrive Global (Huffington is no longer affiliated with HuffPost).
Described as the "Davos of the desert," a reference to the World Economic Forum's annual meeting in Switzerland, the FII event had been a "glittering showcase" for Crown Prince Mohammed bin Salman and had reflected his ambition to be a significant player on the world stage, The New York Times noted in a story late last week. 
"If last year's [FII] conference served as a grand coming-out party for Crown Prince Mohammed, this year's gathering is a symbol of the West's deepening disillusionment with the young leader," the paper said, referring to 2017′s successful event. "No longer the bold reformer bent on modernizing his kingdom — a favorite of President Trump and his son-in-law, Jared Kushner — he is now regarded as an impulsive, unreliable autocrat who falls back on crude tactics to crush dissent."
As of Sunday, many big names were still expected to attend the conference. These include the CEOs of the Blackstone Group, JPMorgan Chase and SoftBank — all major investors in Saudi Arabia. 
REAL LIFE. REAL NEWS. REAL VOICES.
Help us tell more of the stories that matter from voices that too often remain unheard.