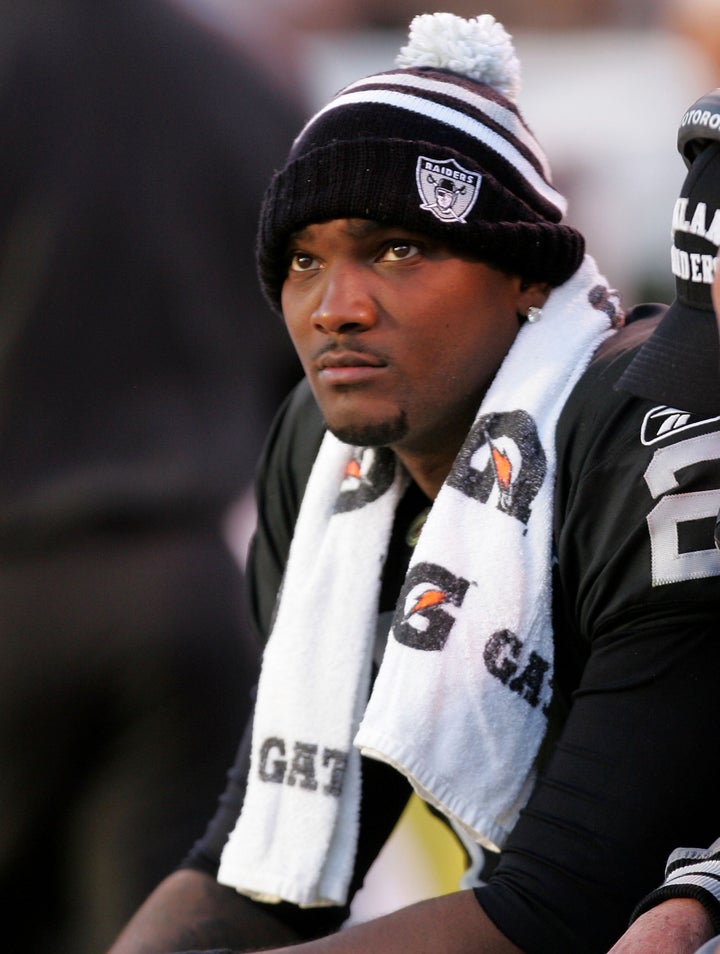 The No. 1 overall pick in the 2007 NFL draft was said to have worked hard when he first started working with Lucas. Russell quickly lost motivation and Lucas became frustrated.
A source told Cole that the title of his article should be "It's Over."
Lucas created the "Athletes After Care Program" which helps athletes and others with drug and addiction problems.
The 25-year-old was arrested in July of 2010 for possession of codeine. He admitted a month later that he tested positive for codeine after the Raiders drafted him.

Popular in the Community